Greetings to the 20-something ladies and gentleman.
Also, sympathies for entering an age where the prime topic of conversation in any kind of group at any point of the day will be your career. People will constantly question you about your aspirations and the path you are planning to take to attain your goals.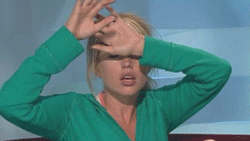 The questions can be endless and tiring. I feel you. *Sobs*
But you'll not find the answers to these questions on Google or Quora. The only way to know what you love to work for is by working yourself. There are numerous opportunities out there in the form of internships, where you can explore your interests by trying your hand on different projects and learn.
But interning at a big and established company does not promise you this. It's only via working in a small company or a startup that you learn the passion of working and watch something being build from scratch.
Here's what Jack Ma, self made billionaire, founder and executive chairman of Alibaba Group, a family of successful Internet-based businesses, has to say to all the 25 year olds of the world on this! Jump to 1:50 to find out.
Having worked both at a MNC and a startup and after nights of researching about the pros and cons, here's why working at a startup is clearly better than working at a MNC:
It helps you in contributing to something big rather than just being an insignificant part of a monotonous system.
You'll always be able to monitor the output of your work. It'll have tangible impact on thousands of lives.
The flow of knowledge is unbelievably fast due to the cool office culture and horizontal hierarchy.
Working in small multi-functional teams leads to quick learning and a sense of responsibility.
No retention period. You start working from Day one and learn your way through.
The work profiles are flexible. You can try working in multiple avenues and decide which one you like the most.