"74% of the total graduates don't work in their field of education."
I graduated this June, And that's when this number struck me so hard!

Because even I don't!
Do you?
And if you ask me why? I am blank. Nothing at all!
After thinking long and hard, I said to myself
'I understand technology like many others. I connect with technology like few others. But I just don't love it enough to make a profession out of it.'

That's ok! let's take a deep breath,
I remain as close to technology as I was before.

I, a mechanical engineer, work in an IT startup in a non-tech job profile. Close enough to be at a safe distance from all the 'tech queries and bugs'.

If you ask me, what is that non-tech job profile?
(You are not the first one to do so)

People ask me this question time and again, so I thought of writing a complete blog on it.

My answer would be difficult in the beginning to absorb. But eventually, you will understand that a non-tech profile can not be described with a proper designation in a startup. It includes working on every last little thing except the code.
An important aspect of working in a startup is the variety of verticals you get to work in. The benefit of working in different verticals is that you have something new and challenging every single time. Moreover, you always remain excited about your work. 😀
So here are some of the verticals, I have been working in.
1. Data analysis
We have a set of 1,20,000+ registered businesses across 110+ countries. That's a lot of data!
"Data is meaningless until it's transformed into meaningful insights for oriented actions." 
This is what I was told some 6 months back!
Back then, scratching my head I thought of it as some cool mathematics!
And if you ask me now?
Well, I am learning the latter part of the sentence; the science of  "oriented actions". And believe me! if I write again about 'oriented actions' in 10 years. I would still write the same. Still learning!
Anyway, talking about data analysis…
What analysis do I do? Sorry if it sounds 'Hebrew' to you. But I must!
Some of the many includes analysis about customer retention & activity, industry-specific customer growth, customers geographical distribution, registration source, competitive advantage, marketing channel, etc.
*Cautiously selected, complex looking impressive curves from my analysis*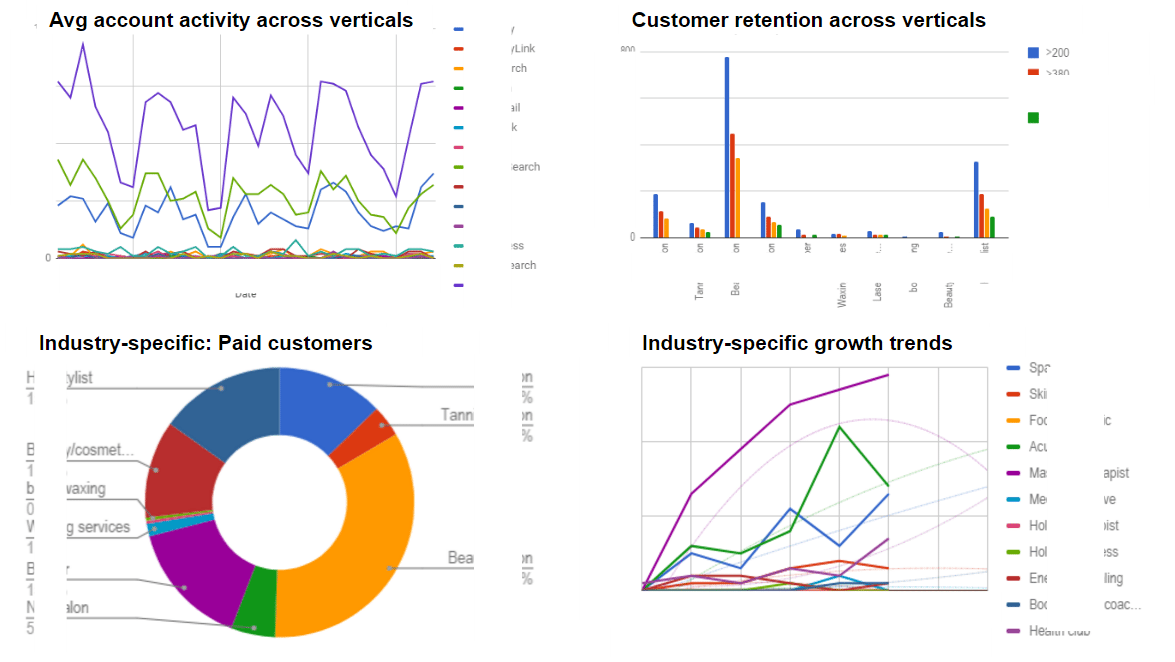 2. Enterprise sales
Not intended to flaunt the seven-digit sales! At Appointy, I got an early opportunity to work on 'Request For Proposals' from companies with billion dollar revenue. (Yes, some 'n' zero shit)
Ok. What is RFP?
This is what I typed into Google some 8 months back.
According to Google, "RFP is an initial step in the process of procurement of a solution through a bidding process."
Ohhh…kay!
All I got from that was a 'Tender', but a little more sophisticated.

What do I do, in enterprise sales?
I draft proposals in response to the RFPs which includes an overview of our proposed booking portal, development timelines, service level agreements & financial proposal.

Experience with enterprise sales taught me that you never propose low financials. Why?
The way you look at yourself is often how the world looks at you.
Portraying your product's value is really important. Interestingly, I find it true in life as well. And how high?
As high as you can justify it and eventually, win!

One of the slides I designed for an enterprise client.


3. Identifying potential marketing channels
Yes, we market. Door to door! Country to country! but through the internet. Digital marketing has completely turned the way potential customers are reached out. And I help in finding suitable channels for digital marketing.

How do I do that?
Finding the most suitable channel is no rocket science. Everything is available on the internet.
List of possible channels are outlined, evaluated and ROI is calculated for each medium with 'WHAT IF' sensitivity analysis.
Recently, we performed a similar analysis for exhibiting in trade shows and conferences. This is how it looks…



4. Recruitment
Appointy follows a non-traditional process of recruitment. First you intern, you contribute and if you add value, you are offered a place in the company.
I know, it sounds tough. But it is worth it!

What do I do?
I am no recruiter. Nor do I recommend anyone for being recruited. I just help in organising an interactive platform for Appointy and select few students. The help includes: The process of interaction, shortlisting, on-boarding interns, inviting international interns, thereafter planning outings, etc.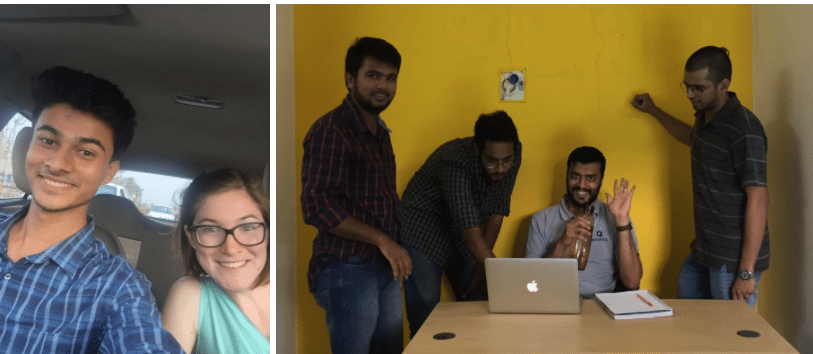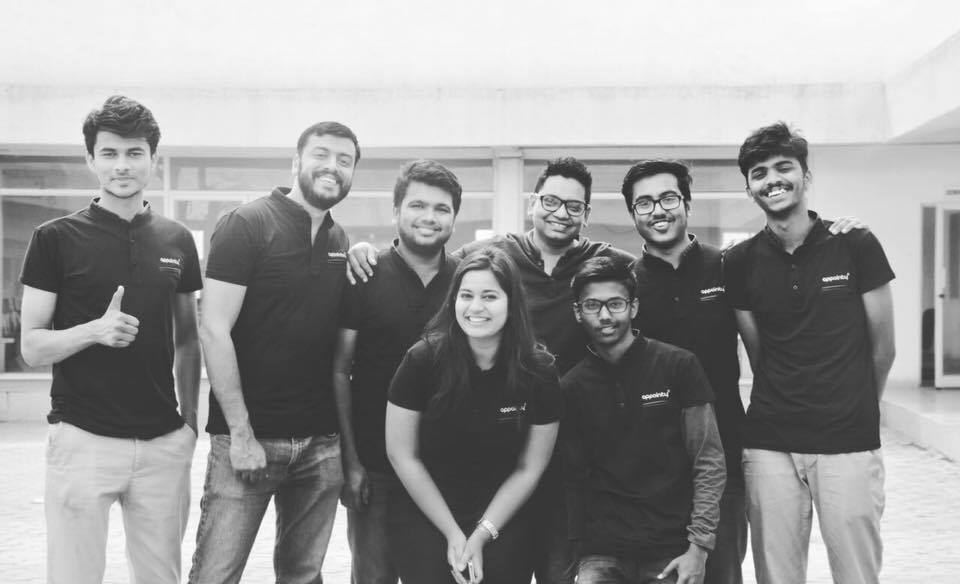 In between, if you spot a jovial bearded man waving at you. Just be aware, he calls himself 'cold', but is actually too awesome! After all, he is my mentor 😛


Apart from working in the above verticals, I am gearing up and learning some legal documentation, email writing (this is an art), streamlining the RwG process, proposing financials, writing blogs and…
And having fun!! Sometimes it works the other way round, and I land up being the 'fun'

Anyways, I am glad that you are still here with me.

By the way, what is your take on how important is education in the field of your career?

And and!
I am developing a new hobby of reading blogs and will soon start writing on a regular basis.
So help me expand my bucket list. What's on your bucket list to read?
Do comment the link of your favourite blog posts here. 😀
Waiting to read your favourites…
P.S.: Anviti, thank you for being awesome! 😉