Late July last year, our COO received a callback request in his inbox. Turns out, it was the beginning of our first enterprise deal in the 100k USD bracket. We've an entire story on how this deal was closed without a single meeting or a dedicated sales team.
Anyway, after we closed the deal around December, the product was due for delivery in June. In the midst of this delivery, new enterprise deals popping up everyday, and the final development phase of Appointy's new interface, all of us, especially the tech team has been busy working day and night.
Obviously, it was time for a break.
And an exciting one at that.
So we chose to drive away to a place 100 km away last weekend. Out of the city. With our entire team. In drizzling rain.
Have a look!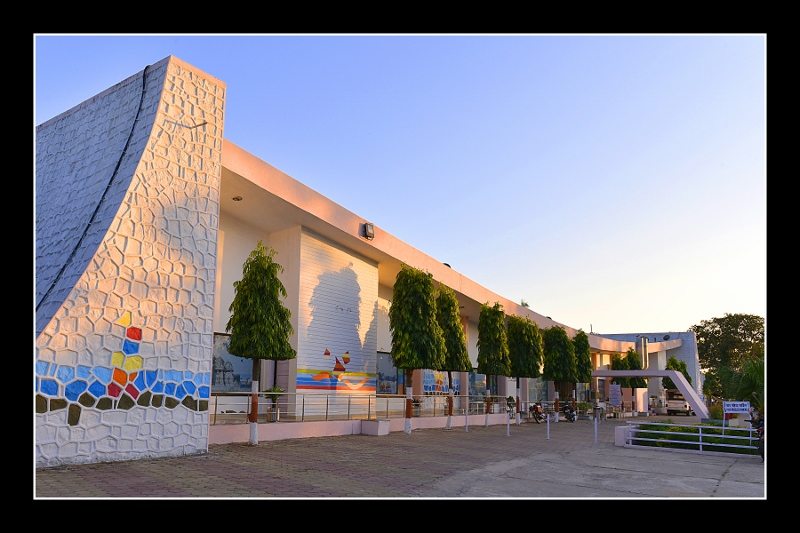 Despite spending the entire day at the resort, I had to take the above pictures from Google. Apologies for that, but we were too busy doing this⬇ to take pictures for the blog: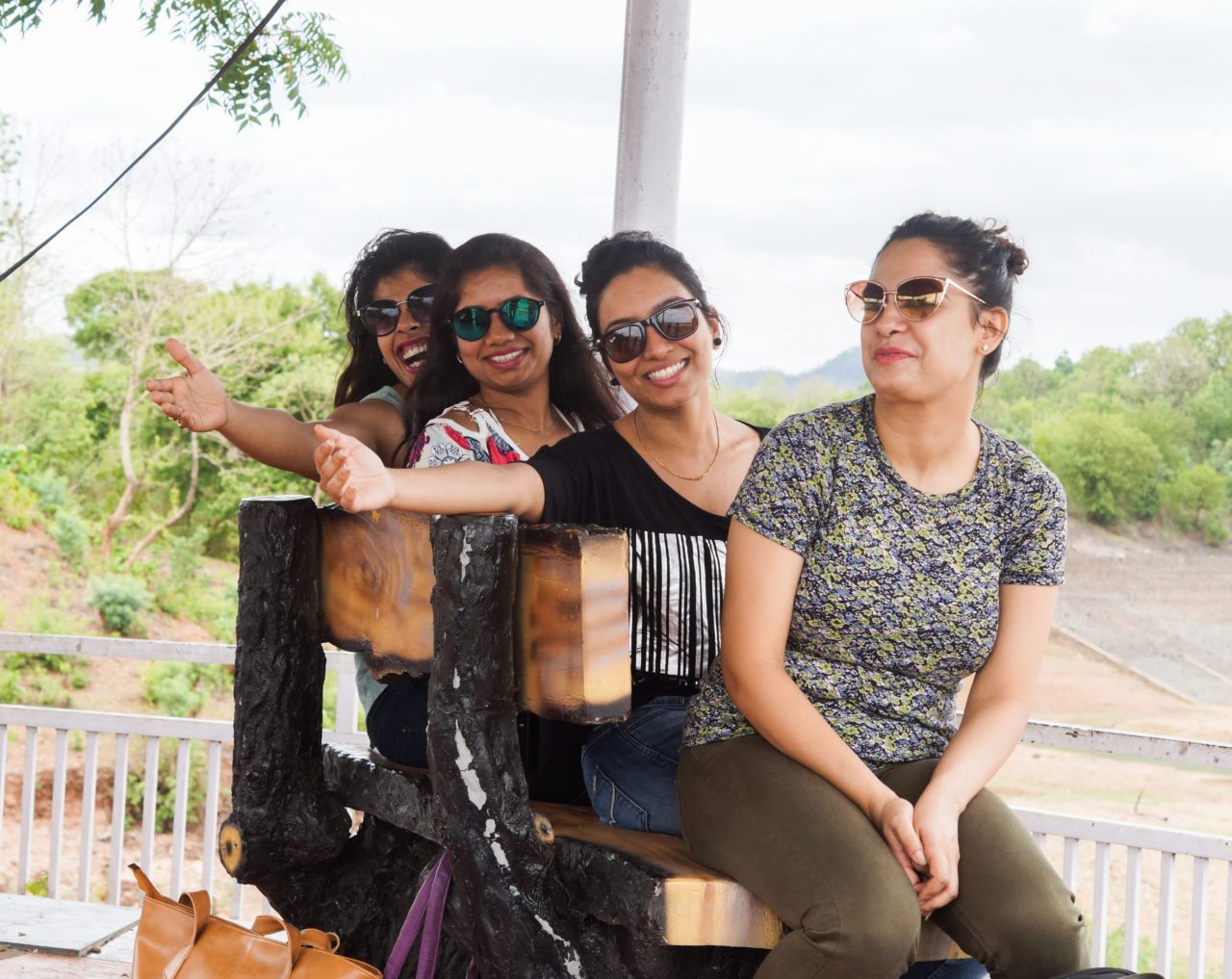 And this!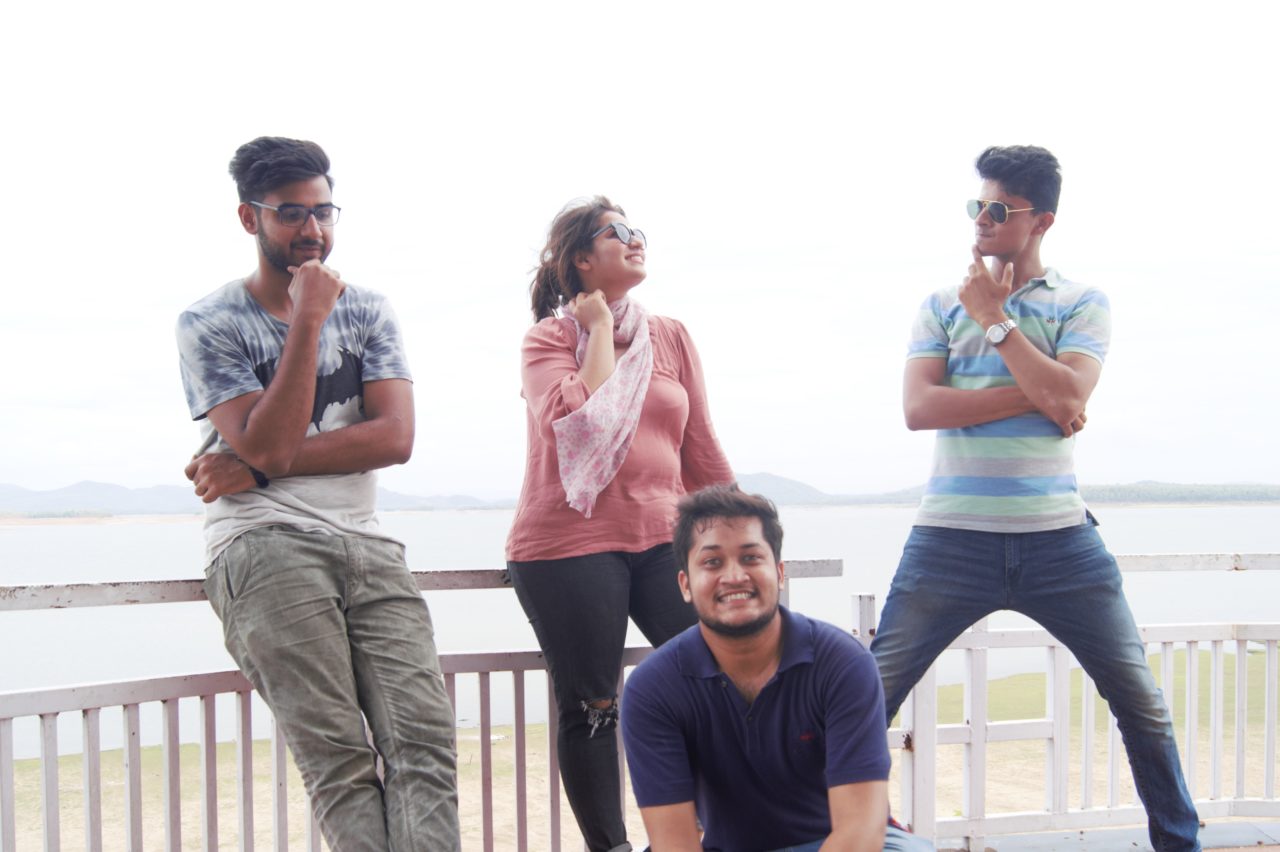 Aand capturing a picture of this!
Moral of the story: I'll keep it in mind to take better pictures from next time.
Until then, let me tell you all about this outing.

I've also scattered some tips throughout the blog to help you easily plan the next outing with you teammates, friends, or family.
---
The planning
There's a famous saying [in my head] that goes,
"Where there's Sarang, there's a list. Maybe a Google sheet. And definitely a safety kit "
In this case, we had all three.
There was a list of employees who'll be coming to the outing categorized in three parts and color coded accordingly.
There was a Google sheet with names of people who'll be bringing their own cars prepared the morning before the D-day, with the names of people who'll join them in their cars.
There was a Safety kit packed with a Tyre-inflator, a puncture kit, and common medicines.
---
Yup. That's Sarang Verma for you, people!
But we love him. Even miss him when he goes out of the country on vacations.
Anywaaaaaayy…
With the car seats uniformly allocated, food prices negotiated, and an itinerary decided, [all a day in advance], we were ready to go!
Tip #1: 

Always make a list of people who're tagging along. And one with the details of your transportation service. Give one of your team member the charge of taking attendance prior to leaving putting everyone in their seats.
The Drive
The Tawa resort is located 110 km from Bhopal via the Hoshangabad road. We crossed the tiresome traffic of Mandideep, the scenic Narmada bridge, Hoshangabad, Itarsi, and about 20 little villages on our way.
All of this made up for an amazing ride. Although I'd suggest you leave a little early to avoid traffic in the Mandideep region.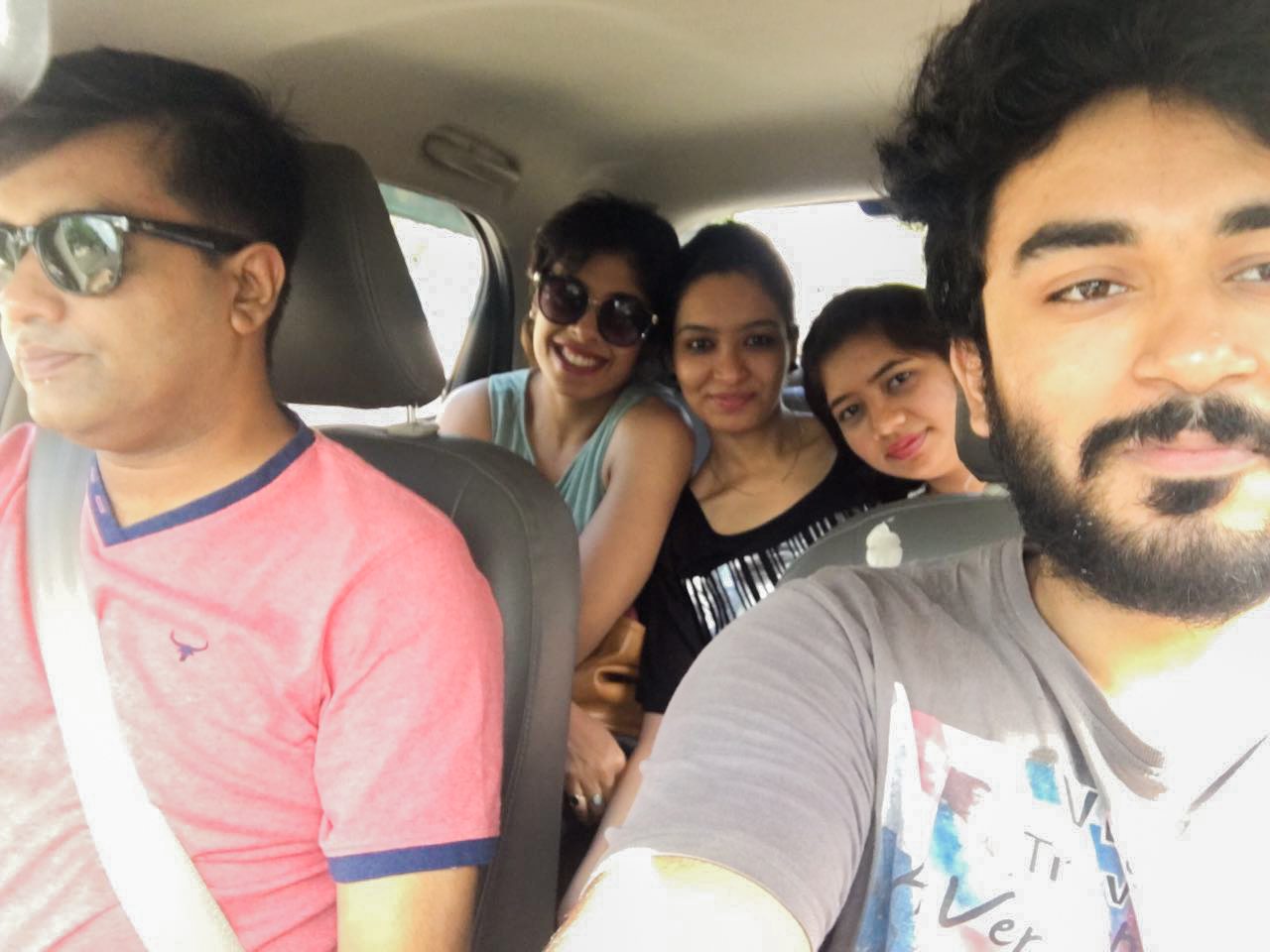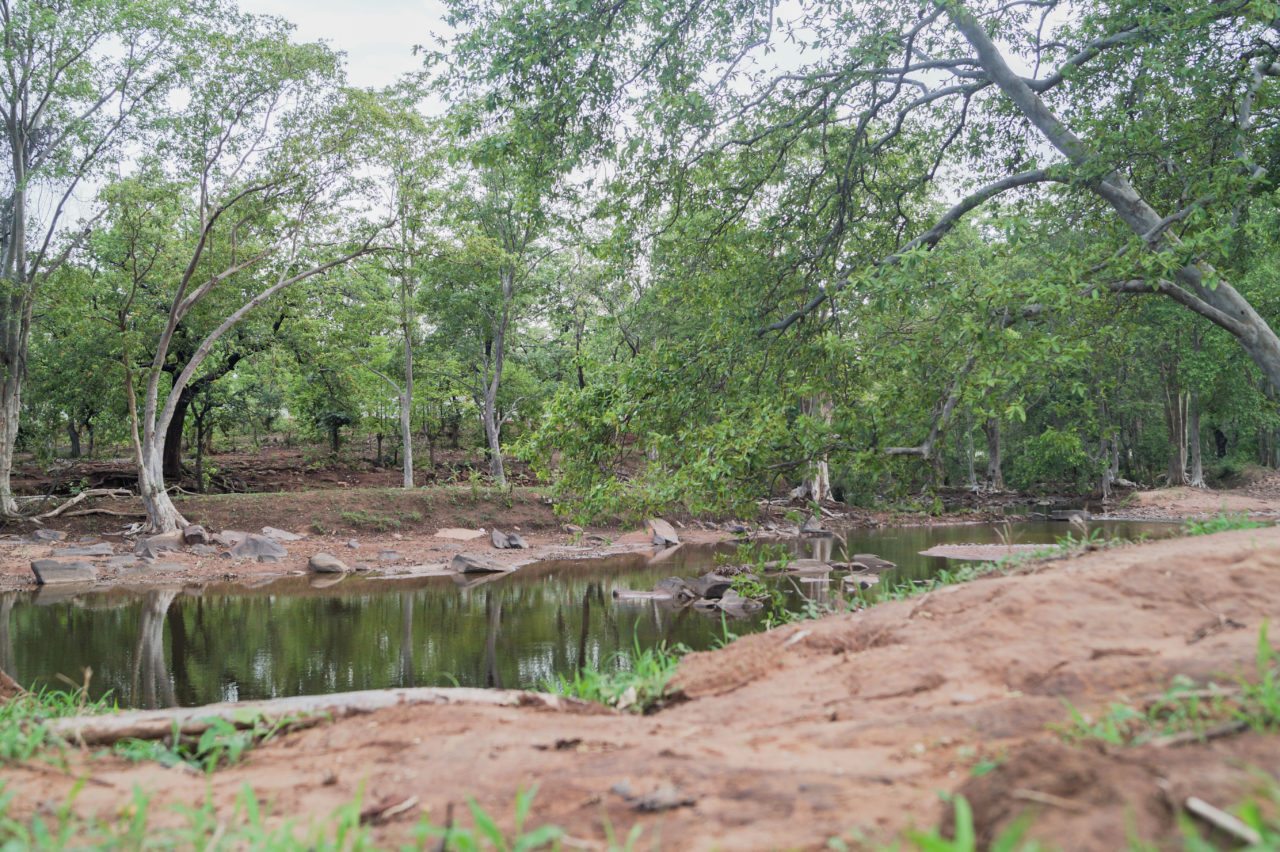 A beautiful random river we explored on our way back.
Tip #2

Always consult someone who has actually visited the destination before deciding the mode of transport. Inquire carefully about different routes, and their present condition. Don't forget to add a buffer time for breaks when driving to a far off place. And always keep a safety kit!
The fun part!
The impromptu cricket match
Although we love planning things beforehand but we're also the go-with-the-wind, moment-to-moment type of people.
So, when we found out that the place had a massive open ground, we decided to try hands at some casual fun cricket.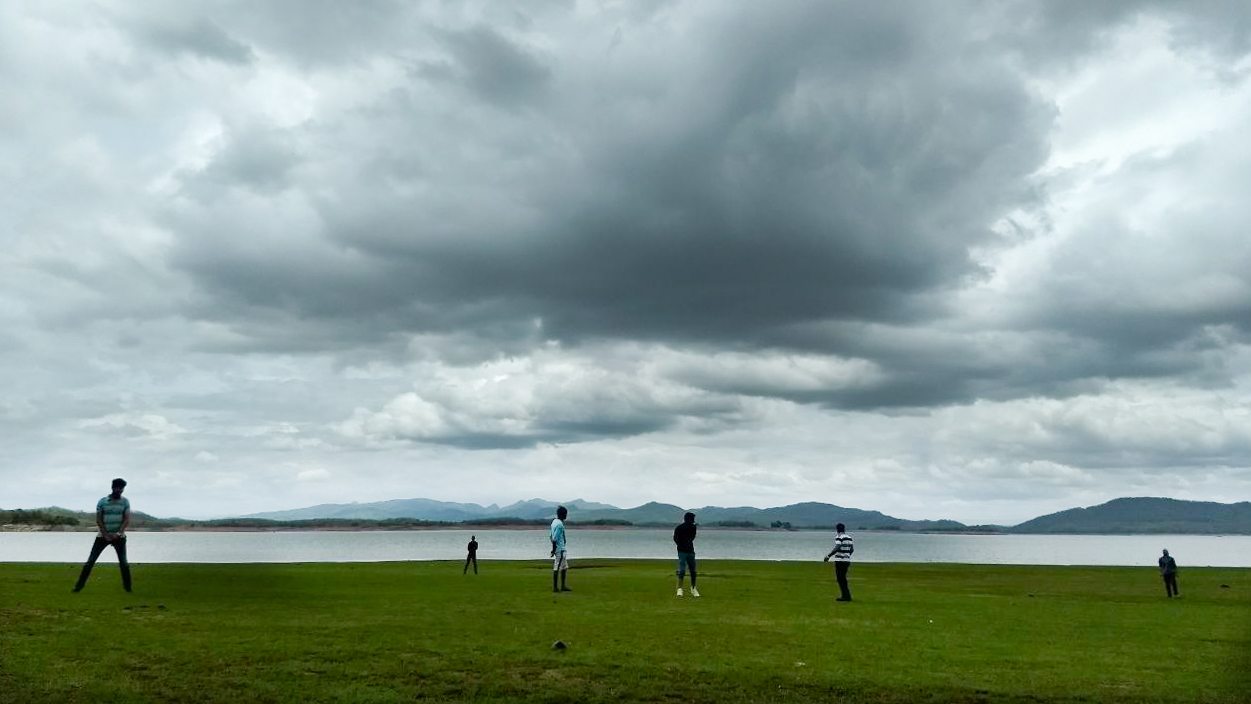 *clouds* ❤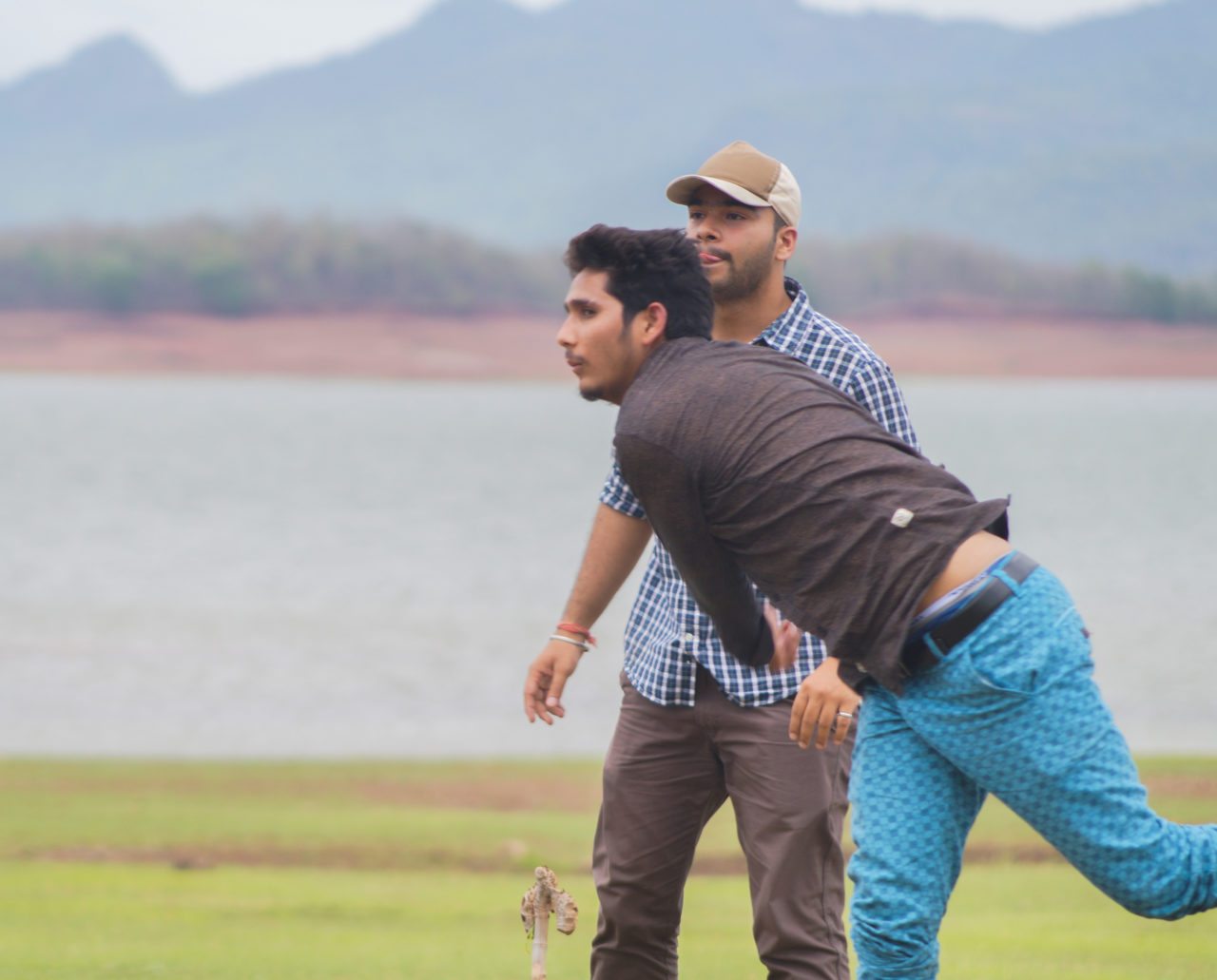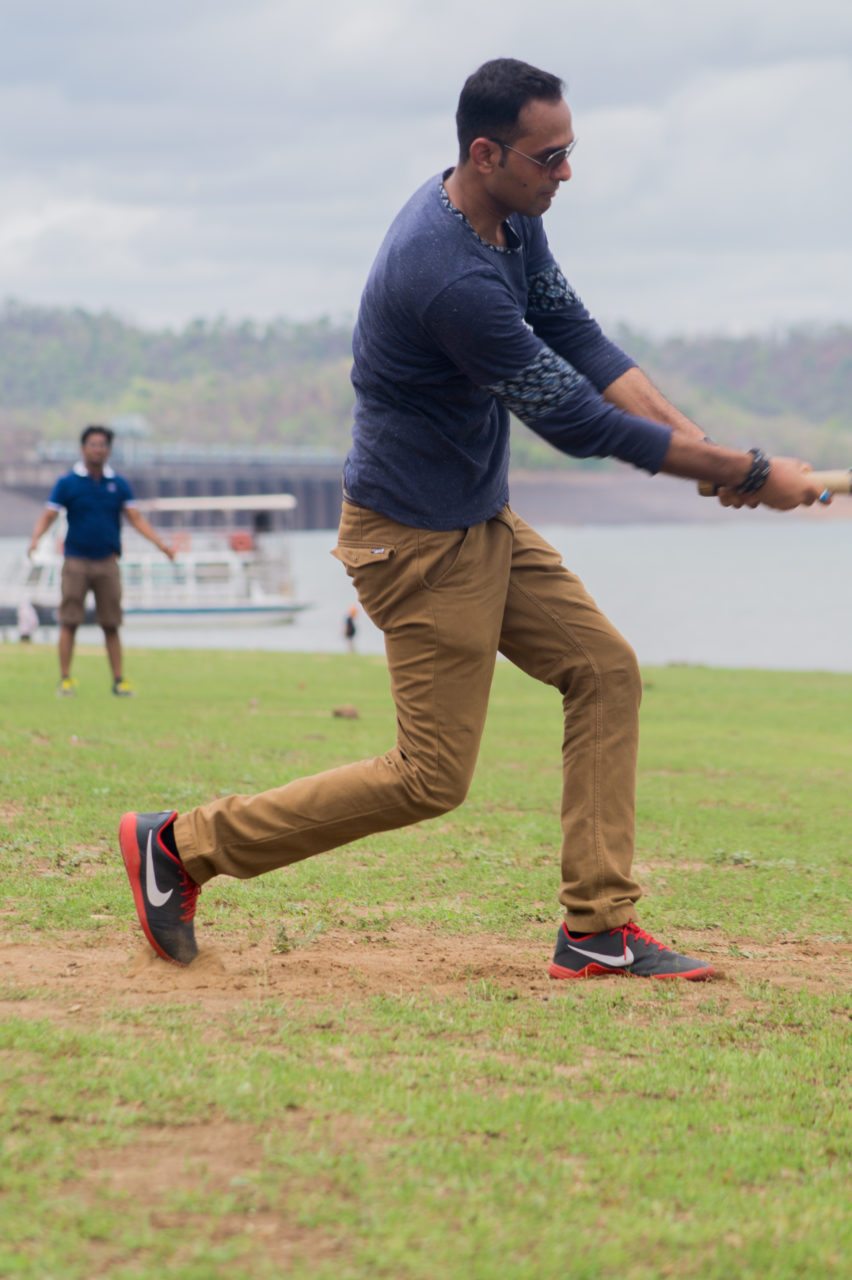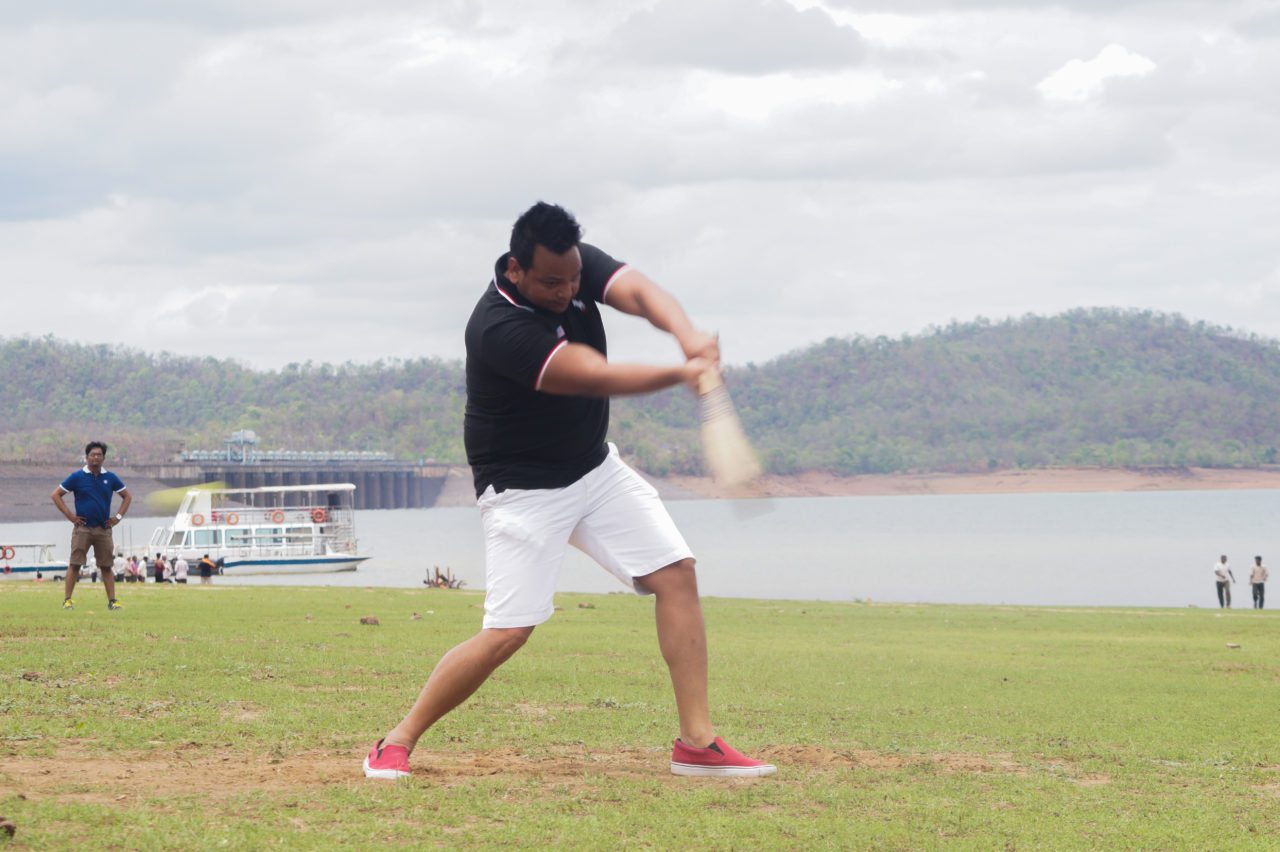 Things got hilarious when the umpire wouldn't stop favoring one team…
That's Puneet sir taking matters [a brick] in his own hands. He's awesome, btw. You'll know after we publish his first blog tomorrow!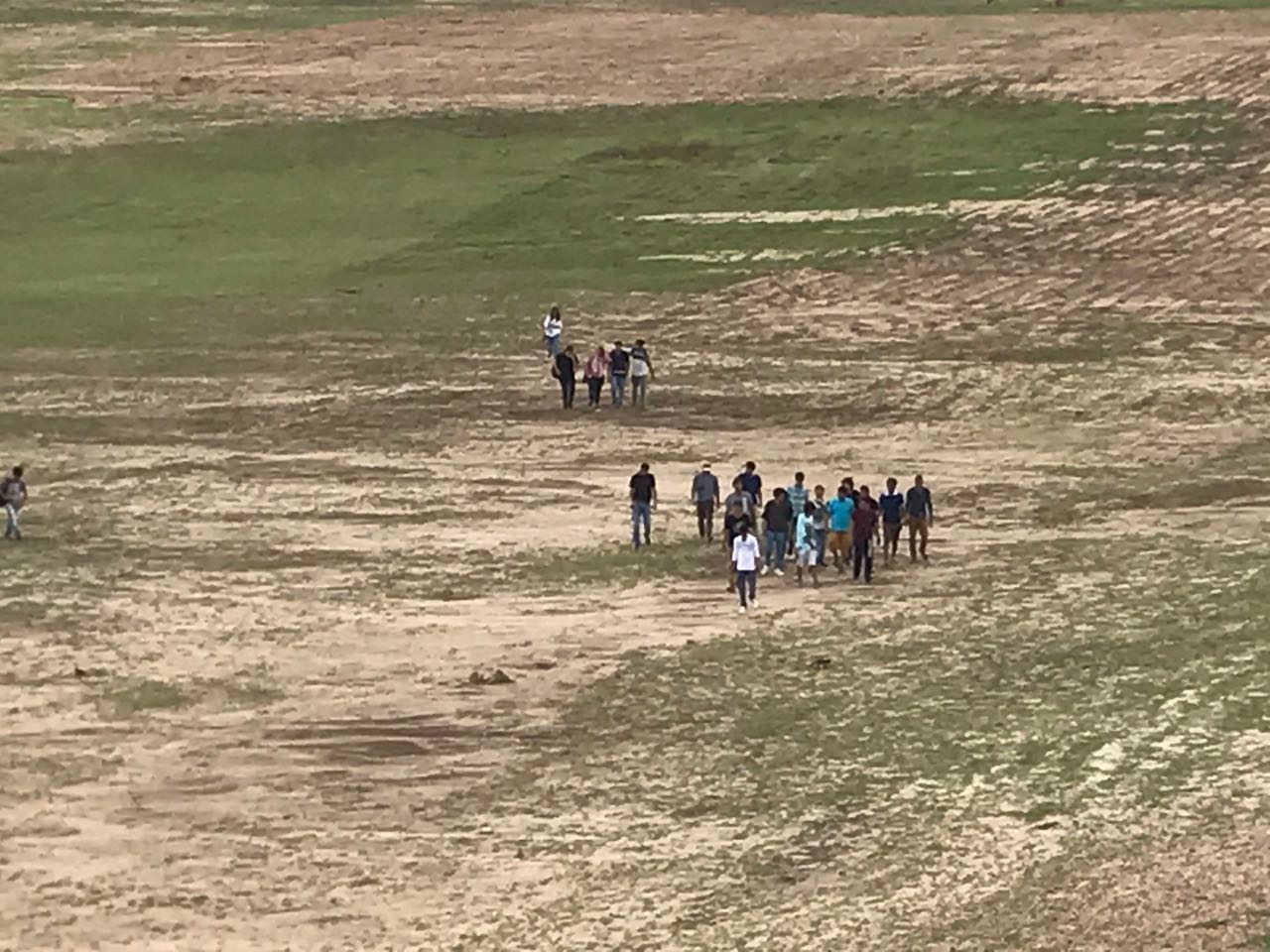 This picture looks straight out of the movie 'Lagaan', doesn't it?
Tip #3

Always carry basic sports gear with you. Cricket kits, Frisbees, and Footballs can always add a fun element to your outings.
Boat Safari
There was a boat safari planned in our itinerary for the day. There were no animal sightings but that didn't stop us from having fun!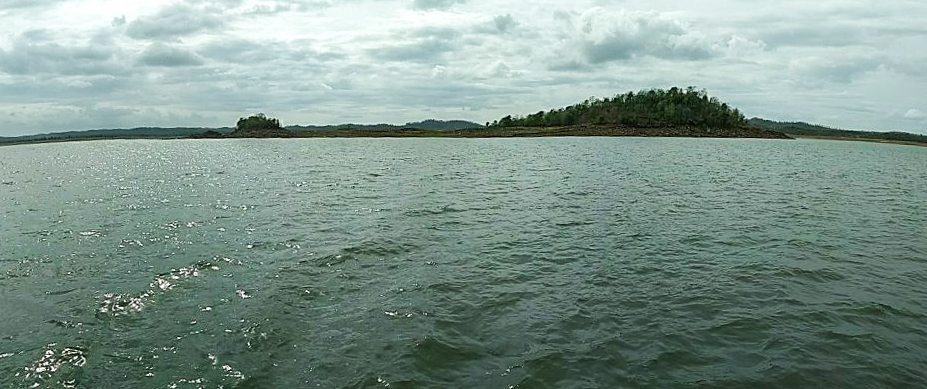 View from the boat!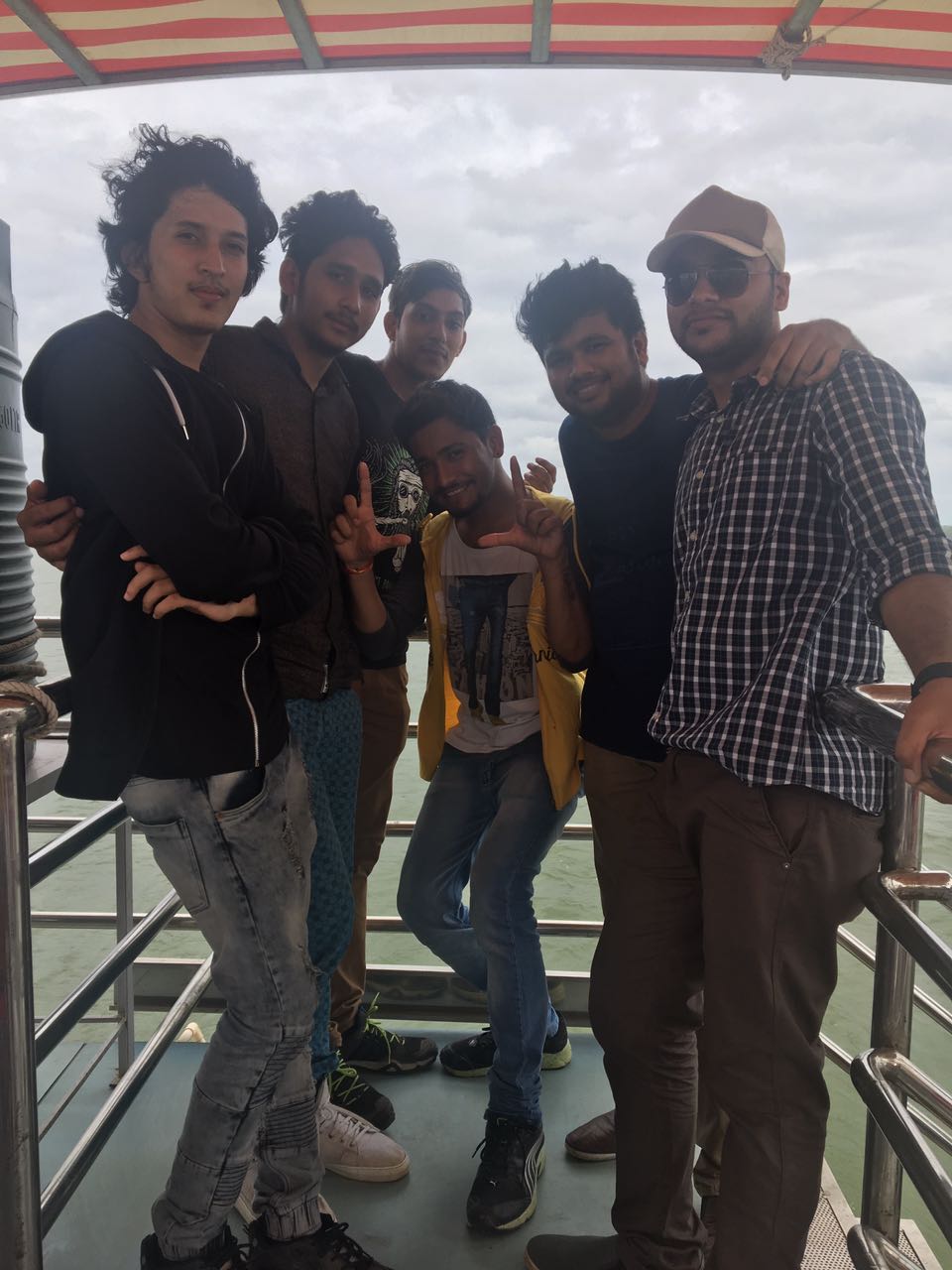 They guys posing for the camera, for a change.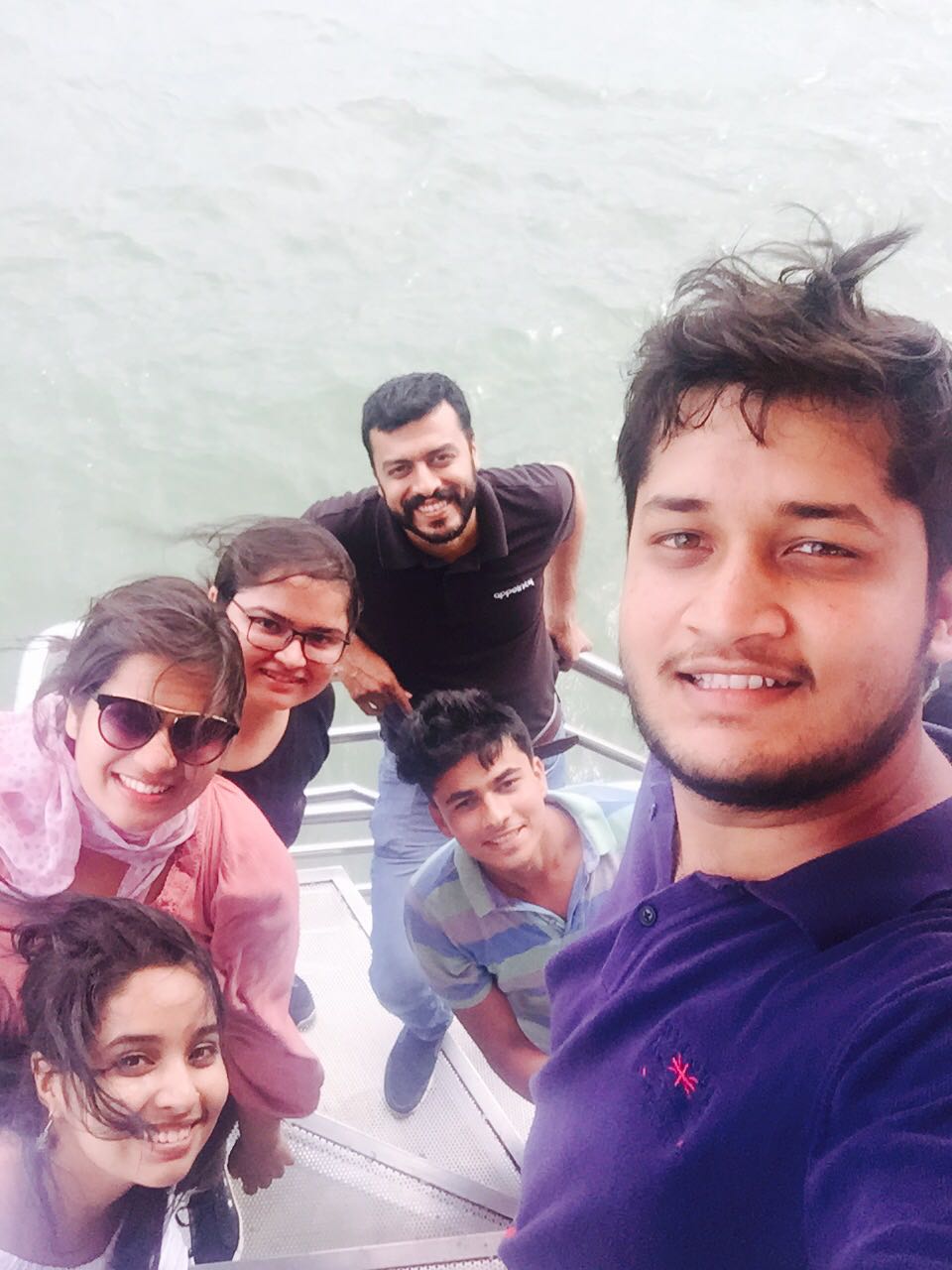 Tip #4

Always try and plan a relaxing activity in your trip. While physical, adrenaline-kicking stuff is great for team bonding, sitting down and talking can be a great way to have a proper conversation with everyone.
---
All in all, the trip was great. We had a lot of fun with the trip. It was our first outing as full-time employees. It was also the first time I saw our senior team bonding with the new interns.
We got to learn bits and pieces about planning an outing and are definitely looking forward to organize more!
Tip #5

A perfect team picture doesn't exist. So don't expect to get one clicked. There's always that one person whose eyes are closed or someone who's not looking in the camera at all. Make your peace with the one which is closest to perfection.
Take 1: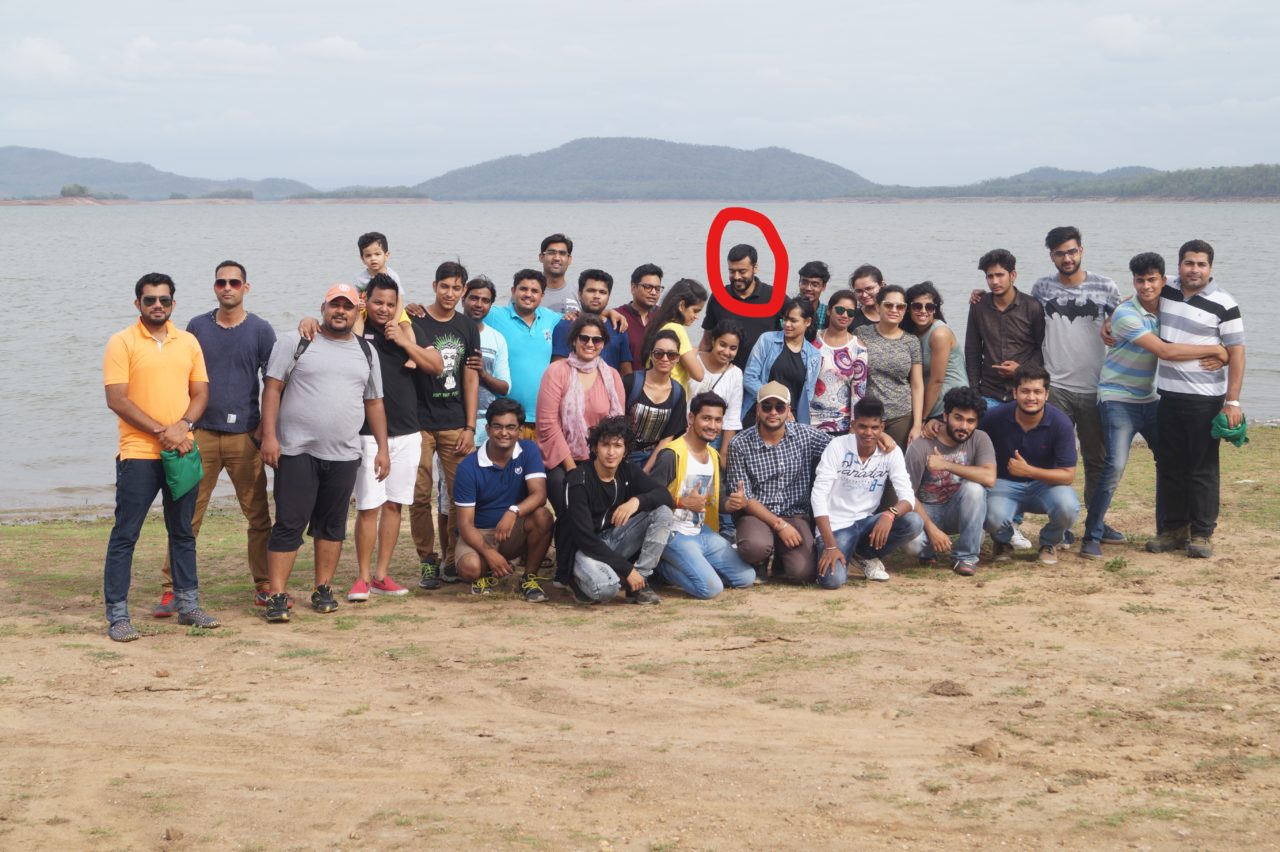 Take 17: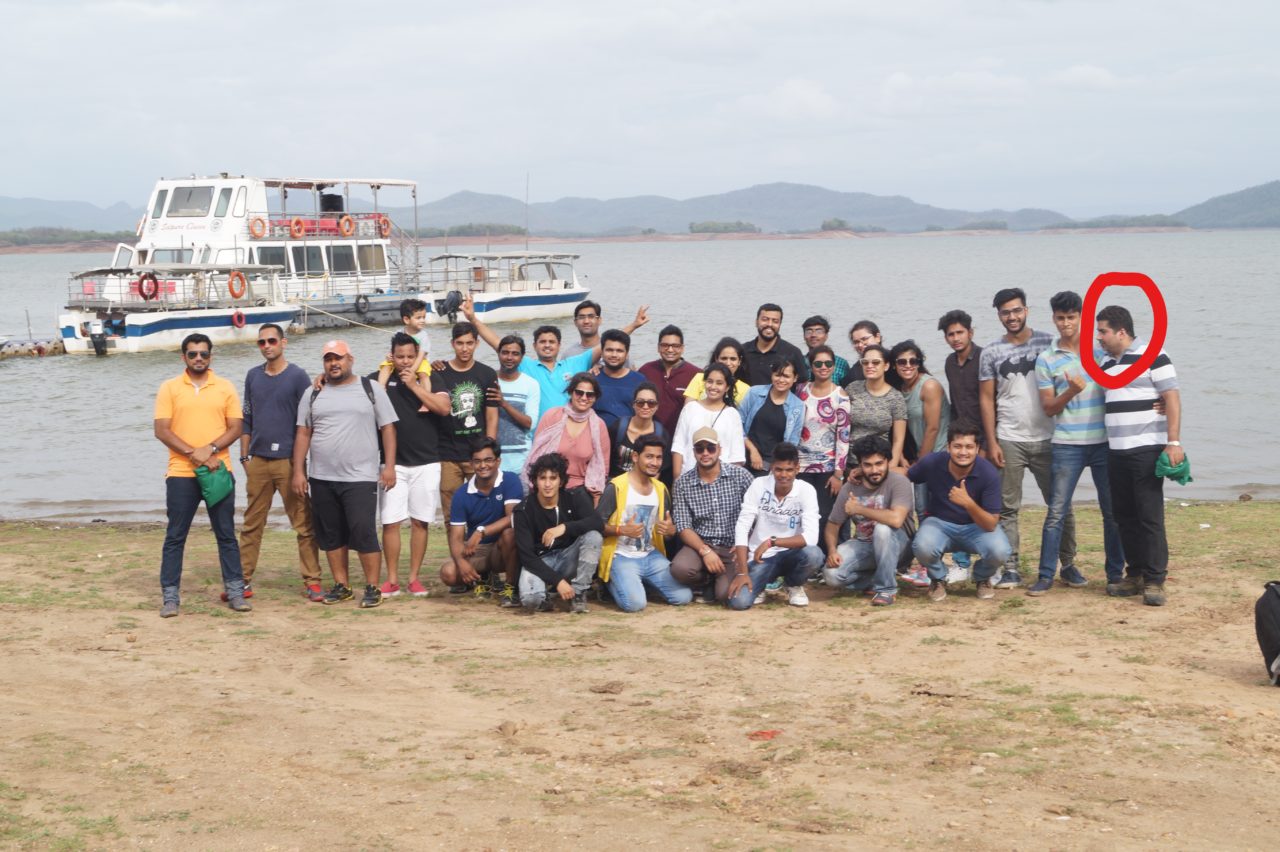 Take 45: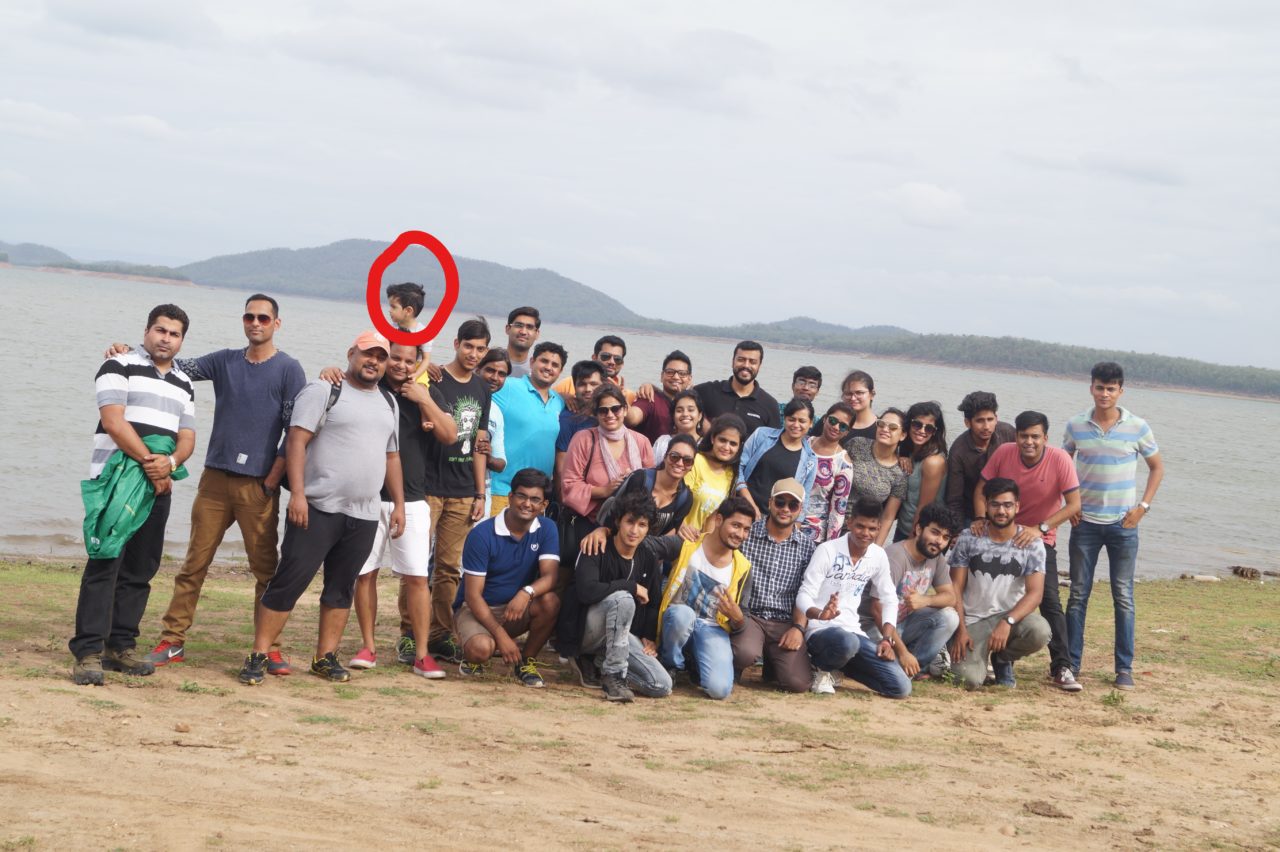 The closest we came to perfection was this…
Take 97: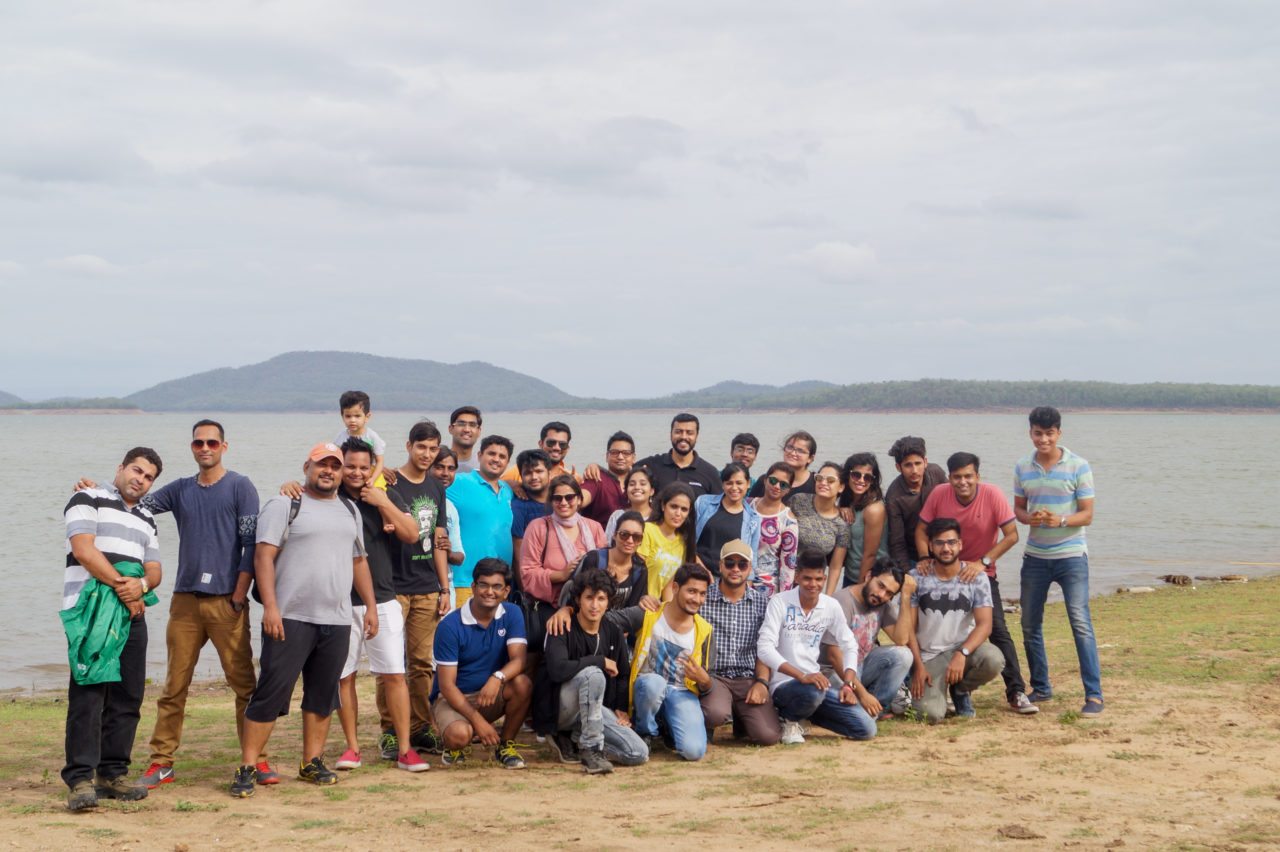 ---
For everyone from the team who's reading this, drop a comment or share this blog if you guys had as much fun as me on the trip.
For everyone else, we're dying to go out again soon. So please suggest us some nice place to visit around Bhopal.
Cheers! ????