Guess what?!
We're ready to hire our fifth batch of non-tech, or Sales & Marketing interns (for what we fondly call the S&M team :P). We're excited to have another bunch of passionate, hard-working and fun people on board.
In the last non-tech recruitment, we received an overwhelming response with about 300 registrations. After recruiting four batches, it has become quite clear that Bhopal has tremendous talent to offer.
So here we go again!
---
Why a different recruitment process?
First things first. We're not a blue-chip company. That's why we don't 'recruit' interns via the conventional placement procedure. We're looking for great people who can share our passion for working, bond with us, and create something big together. These things aren't just to attract you. This is actually what we look for in interns.
---
How to apply?
Phase 1: Fill the Registration form below: because resumes are so dated. 
Phase 2: Shortlisted candidates will be in for a challenge at our office for Tasks

.

Phase 3

: The interview. We're crazy people and might like you solely on the basis of what food you like [just kidding, but things really go crazy in the interview]. We give weight to your personality and our intuition  along with skills and experiences while choosing our interns.
---
The Recruitment Timeline:
The Registration form is launching on 01/09/2017. To get a link to the form, join the official Facebook event.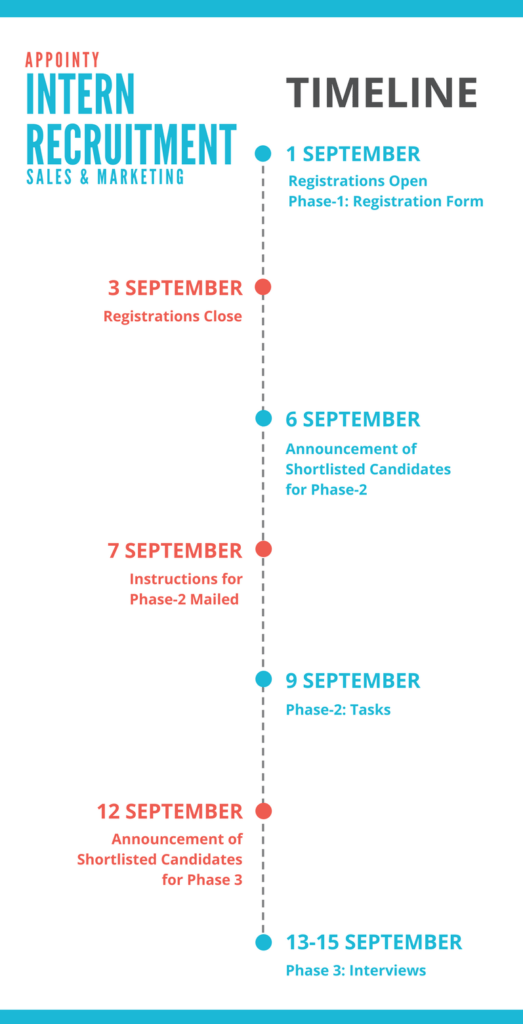 ---
Internship details:
The basic internship is of 2 months followed by an extension or PPO if selected. Below is the life cycle of an internship at Appointy.
Initially, candidates will be selected for 2 months
You will be paid Rs 11,000 for 2 months subject to a minimum of 160 work hours. Appointy will try to identify your passion and try to push your limits during these 2 months. Everyone will get a certificate at the completion of our basic internship.
Intense 4 months training
If you are selected to continue after 2 months, you will be paid according to the below table:
| | |
| --- | --- |
| Work Hours | Stipend – Extended Interns |
| Less than 40 | ₹ 0.00 |
| Between 40 and 80 | ₹ ((working hours)/80) * 11,000 |
| Above 80 | ₹11,000 |
One fine day, you may get a PPO offer and you would have to continue the internship (80 hours per month minimum) until your joining date. This condition would be exempted during exams and emergencies. All other candidates will continue to get mentorship and will always have a chance to get a PPO offer before college.

---
Job roles!
We're looking for sales and marketing interns.
We give a chance to our interns to experiment with various types of work until they find "the one" thing they love doing.
Job description: We're a growing company. New opportunities can sprout up literally at any time of the day. So a bullet-list of what you'll be doing can't work for us. But just to give you an idea of what you'll likely be doing, here's a list of things our previous interns have worked on:
Enterprise sales

Support Trainings

Landing pages

Data analytics

Content Marketing  

Event marketing (On-shore and Off-shore)

Ebooks & whitepapers
---
Why is applying for Appointy a good idea?
For every batch, Appointy hands out Pre-placement offers to interns who show consistency and promise. The PPO offered to the last batch of interns had a CTC of upto INR 11 lakhs for the first year, subsequently increasing on the basis of your performance. We've offered nine and are willing to hand out more.
The 'Oh-So-Grand' stipend:
To describe the thrill of getting your first paycheck is inexplicable. As far as the stipend is concerned, Appointy is a bag full of happy surprises. Apart from the fixed stipend that you get every month depending on the number of hours you've completed, there is also a possibility of scoring a surprise bonus, which is awarded to the interns who have been performing exceptionally well.
An Awesome office:Share any love for Air hockey or Pool? Or Foosball?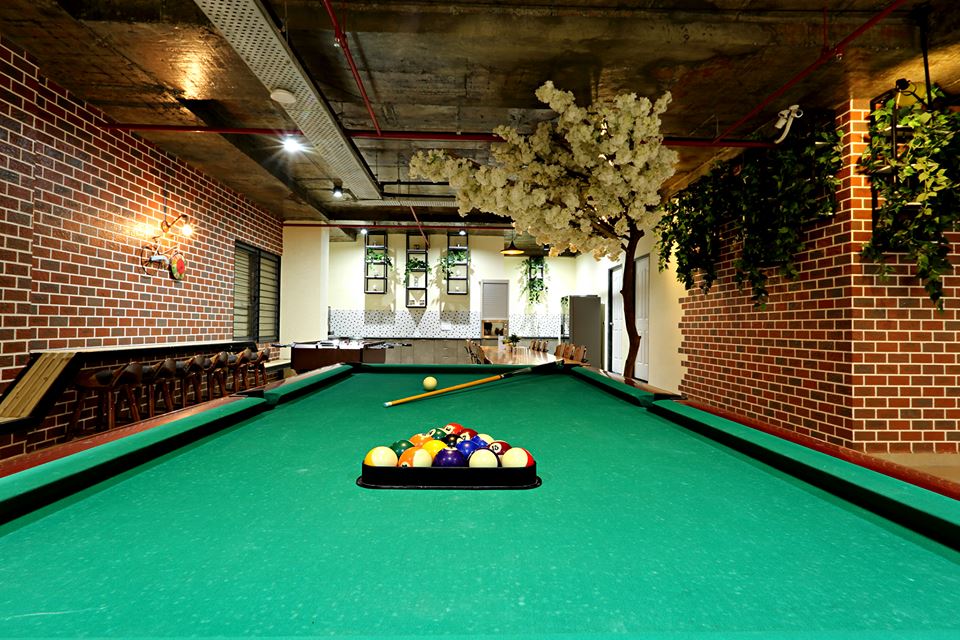 To relieve yourself or freshen up your mood, Appointy has all of these at the new office! Just in case, you feel like you aren't into Air Hockey, then a game of pool might just chase away your drudgery! And last but not the least, if nothing works, there is table tennis to the rescue!
Hungry, anyone?
The stocked larder at the office is a dream come true. From Gaurav's exceptionally delicious five-spice Maggi (topped with crushed Lays) to steaming Hot Chocolate with Caramel syrup and Oreos; there enough free and delicious food to satiate your appetite and crazy chef curiosity.
The 'Office' Theatre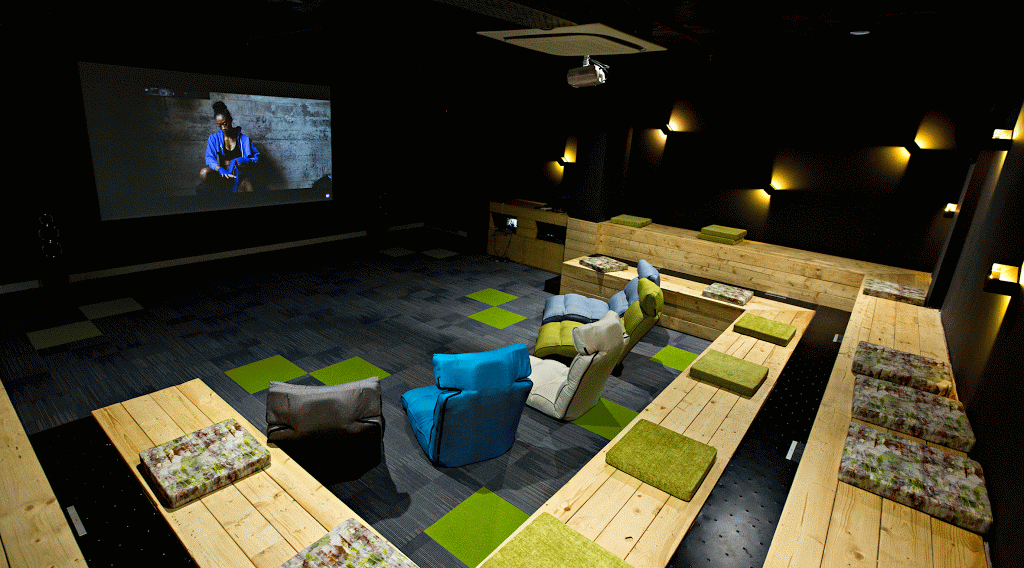 Imagine how cool it'd be if you could sit with all your friends and watch the season finale of Game of Thrones on a giant 150" Screen. It'd be legendary. And how does Appointy know about it?
Because it's done here quite a lot! Welcome to your own 'Office' Theatre. Any movie. Anytime you want.
Amazing Outings:
Here's the thing. The fun at Appointy isn't restricted to the office premises. Appointy likes to mix it up. Every month, Appointy plans fun outings for its interns to get to know each other better. These outings range from Bowling games and Go-karting challenges to a peaceful retreat in nature's lap at some forest resort.  
Love to travel?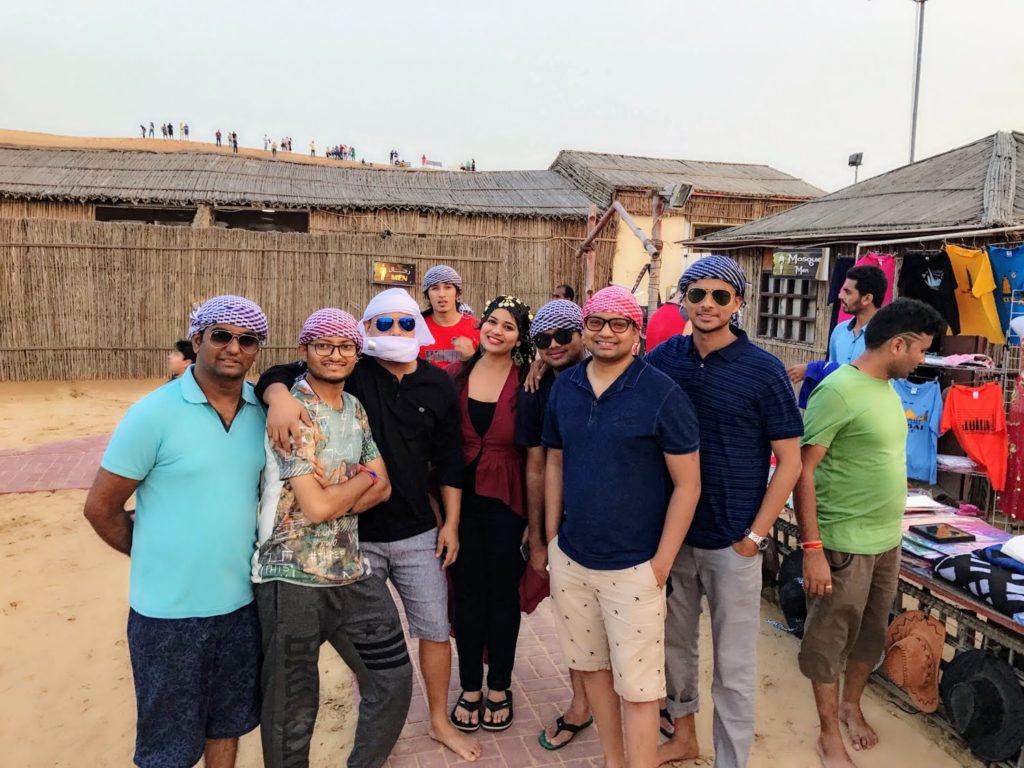 Apart from the regular off-site trips and long drives, every year Appointy takes its employees and PPO interns to an international trip! Talk about surreal. 😀
On this year's trip, the gang went to Dubai. B)
---
Still got some questions on your mind?
Does it matter to us if you've 'not-so-impressive' academic scores
We believe grades don't define your intelligence. Sachin Tendulkar never had a good academic record but is an idol for every one of us. So, as long as you are good at what you do, you're in.
Is it open to students from all branches?
It doesn't matter what stream you are from. We sort people on the basis of their skills and potential and not by the stream they chose.
What you shouldn't be expecting from us?
Appointy is not a training program. You'll experience how working at a startup feels like, but you won't be spoon-fed. You are supposed to find your domain and contribute by being creative. You will learn to ideate, plan and execute things.
---
So, we invite students from colleges across Bhopal, who share the same belief and are willing to work and learn with us.
Be ready and mark your calendars.
The registration link went live on September 1, 2017. Did you fill the form yet?
And don't forget to join the Facebook event for regular updates now!
---