So, how do I start, It's been a month since I've started working at Appointy and trust me I had a great time here . I have learnt that Internship is not about sitting on swivel chairs behind swanky desks and working 9-5 glued to your computer desk , but rather it's about yearning to seek more, give more and ultimately learn more . Here is quick sneak peek to my journey so far with Appointy :
Interview: Walk The Talk
So going back to the D- Day , I reached Energy Center (the venue) where the Interview were supposed to happen . I was late and so was asked to wait for my chance.   To kill time we decided to play Mini – Militia . There we were sitting on the stairs , playing Mini – Militia while other fellow  aspirants  were eagerly waiting for their call  ( And yes, it was really helpful in overcoming the Interview anxiety ) .
At last, my name was called!   And I went in. Sarang , COO Appointy  was tired because he had been sitting all the time and he decided to take my interview while we walked.  The Interview was quite "Interesting ". Interesting because our discussion was mostly on Cricket ( And I don't know how but he knew that I love Cricket ) . It ended with a "see you in the party, tomorrow ". (Yay!)
For those who are not aware of this , Appointy  throws a grand party where they announce the results . And trust me by grand , I really mean GRAND ! After waiting and dancing a lot, they announced my name.   Yes , I was In ! And the feeling, it was just amazing !
Office Office: First Month At Work
Literally, no words can describe the environment they have created for themselves. Hats off Appointy ! The vibes coming out were positive, fun filled and attractive to a soon-going to e be a graduate-counterculture-aspirant!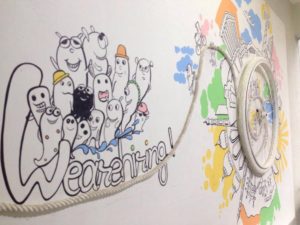 The first thing  Nemesh Sir ( CEO , Appointy ) told us on our 1st day was
 " Every day , in every way , you should try getting better and better . You shouldn't be here just for the stipend, but you should have the thirst to learn more and more and that is what is going to define you in future. "
Lesson learnt!
First few weeks, I was mostly into learning and analysing things. We always had Sarang to help us out with our problems.  In the first month, I learnt to achieve a distant goal you must take small steps. And that's what all of us are doing here, we set our daily targets and try achieving them . As Nemesh Sir say
 "Setting small targets are your first steps in turning the Invisible into Visible".
Intern Outing:  From Bowling To Sitoliya 
Though we have joined , just a month ago but we have already had two major team outings . We at Appointy, live by the motto "  Work hard and Party even Harder "
So our first Outing was for bowling at C21 Mall .The game of bowling saw some last moment  thrill , with Akshay and Aman battling it out till the last for the 1st spot .  Akshay really made a serious comeback after trailing in the beginning.  And yes I didn't finish last! (Achievement unlocked). This was followed a superb dinner at sayyaji.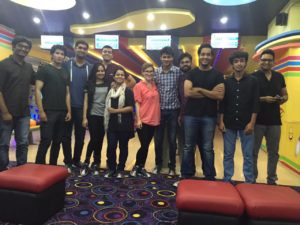 The next outing was even better. If you want to get away from the hustle and bustle of the city , Ratapani Jungle Lodge is one place you should consider visiting .  The unspoiled nature and picturesque landscape is really soothing . And when you have a great company it simply add to the fun .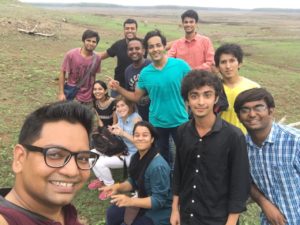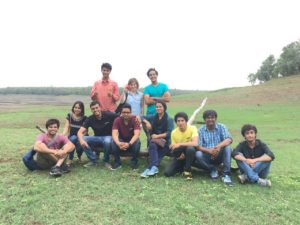 So far it's been a great experience here – a perfect blend of learning and fun and I hope it will keep getting better !
– Mohit Singh.