"If it scares you, it might be a good thing to try."
The line kept on repeating in my mind.
Taking up challenges to be sought all by yourself is a scary thing. So, why would anyone go for it? Well, because there are two ways to look at a thing.
See all the downsides and drop the very possibility to attempt and fail.
See all the downsides and go for it, for the sake of learning.
Interning is all about the second option.
Learning's important. And what's necessary is to succeed while learning.
How?!
Strategize.
Unless you're an old guy sitting on his rest chair swinging and don't have any plans to work somewhere, don't worry about it. Strategizing is for amateurs. Strategizing is for that ambitious batch of fanatics who wish to enhance their performance because they still find some scope of improvement.
Strategizing was crucial for me.
That's what I learnt. It hardly matters if you succeed in a task or not, but what matters more is what you learnt. Had someone asked me the same question I asked you guys a while ago, I would've been afraid to choose the probability of failing and learning.
I learnt that things work better when you strategize. Unless you have planned it all in detail, you work quite frivolously.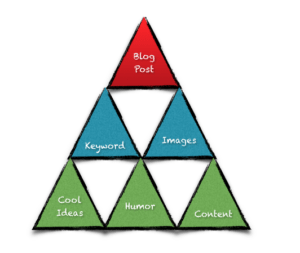 Sarang Sir said to me , "You are working and analysing things from 10,000 ft above from the core. Get into the details. Plan everything! Every single thing. From a simple blog heading to outlining the structure of your content."
So, the content writer paid heed to the advice and started working on strategies. Oops! Sorry. Started working on devising strategies. I was introduced to the most tedious job that I ever came across as a content writer. But it was much-needed. How effective will my blogs be, if they aren't read at all or read by wrongly targeted lot? My blogs will be no different from me in real life. We'd both be ranting.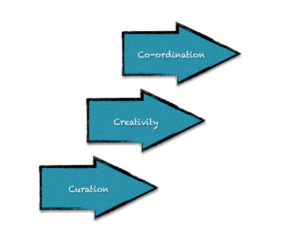 Developing content strategy wasn't easy. Mine wasn't even perfect. But even my imperfect strategy helped me make things clearer for me.
My strategy worked! 🙂