"So what's your dream package?"
That's what Nemesh (CEO, Appointy) asked two of his interns one evening. And it was surprising that despite being tech geniuses, both of them mumbled something between 6-7 LPA. And that's when the talks of scaling your income from 6 lac per annum to 6 lac per month began.
The Vision:
We, as college students, work day and night, taking care of our pointers, learning GD etiquette and cramming the answers to most commonly asked questions in interviews. And all of this for what? Getting a job where we sit in a 4×4 cubicle, 12 hours a day and write insignificant quotes miserably for a company we hate?
Not our idea of an ideal life, is it?
So, here's the secret of standing out from the rest and having a life of our dreams. Invest your own time and energy in building something of your own. You'll have to write the same codes, but combine it with a little bit of innovation and it turns into a product which makes life easier for a million other people.
Think about Amazon, Foodpanda, Zomato and LinkedIn. If the founders had settled for a 6LPA job, how different their lives would've been.
Here's a picture from my notebook where Nemesh (CEO, Appointy) explains the simple math behind a company which makes 6 lac per month.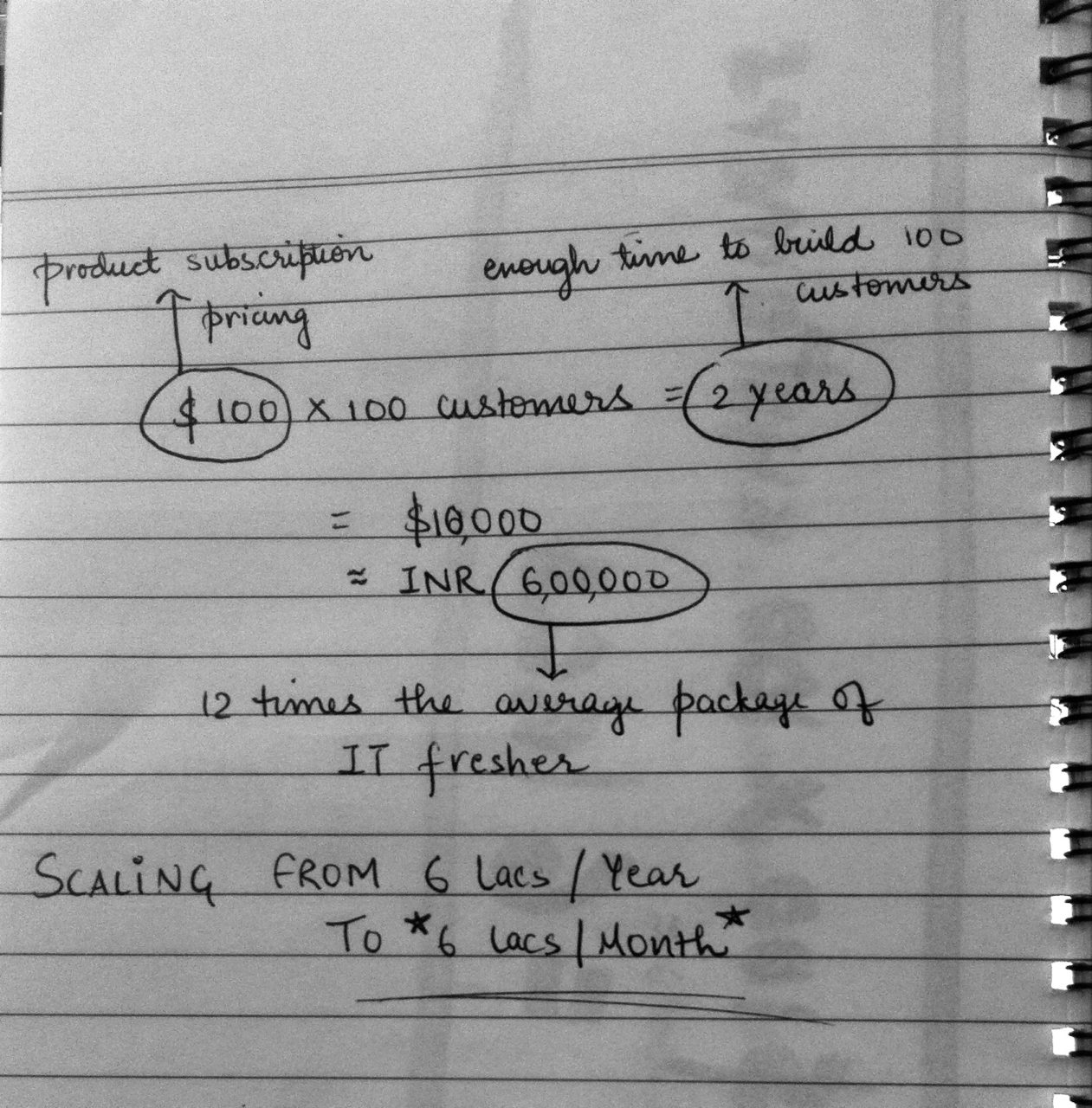 Simple, isn't it?
Real life example from Appointy Interns:
Two of our interns, Shan and Lav recently developed a new technology for Appointy which simplifies the review taking process for businesses from their customers. This simple technology has the potential of turning into a B2B SaaS product which would easily attract 100 customers in 2 years and according to the math above, will have a monthly revenue of INR 6 lacs.
Why reviews are important?
Reviews help you win prospective customer's trust even before they reach out to you. Happy customers can be your most reliable advocates and you can harness their positive power by taking reviews.
How did they do it?
The initial step was understanding and learning from other companies that have set a benchmark in helping their customers get more review. Shan and Lav analysed the tactics used by them and started framing a structure of their own.
After that, they went through the outline laid by SCHEMA. The term "schema" refers to the organization of data as a blueprint of how the database is constructed. These instructions helped them develop the technology step by step.
Here are a few screenshots of their work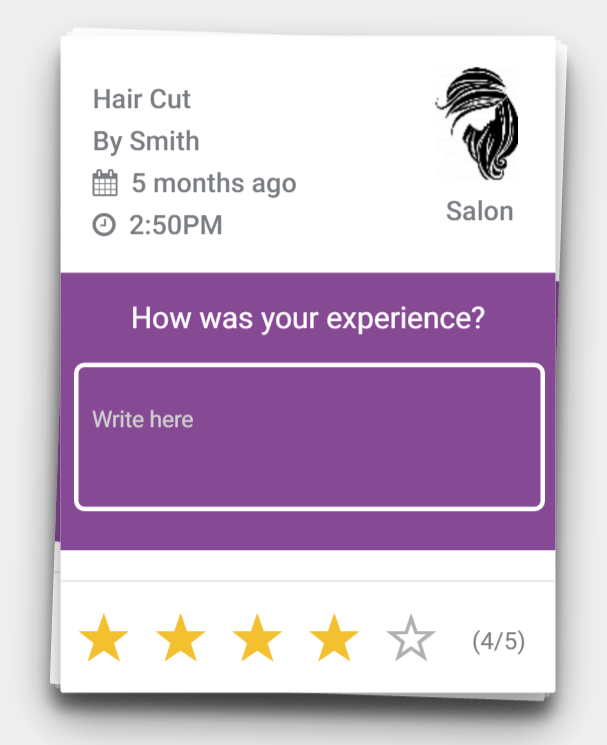 In a Nutshell:
Think. Would you rather hustle 24×7 or be a slave 9 to 5?
Don't settle for an easy life. Think big. Work hard for the next few years so that later you can have a life that most people don't. Invest time in the right places and have the guts to be your own boss.