NOT ALL MATCHES ARE MADE IN HEAVEN. MY COLLEGE AND I WERE CERTAINLY NOT.
If you are someone inspired by Steve Jobs, Elon Musk, Tony Stark an engineering degree will do the best to suck that inspiration out of you.
You might want to code your way to the gates of Google or might have the next billion dollar idea for business; you may even be someone who wants to make a career in design or become the next bestselling blogger, at the end of your day your college will never be able to provide you with the means to realize your potential. This shared frustration is eating up a generation.
---


Most of us always opt for a safer path under the pressure of peers and aspirations of parents. We end up trading our dreams for cold comfort and regret later. Then, we criticize the system all day long out of frustration and perpetuate a cycle of redundancy. The only way forward is to embrace the education system as a constricting factor, not being disheartened by it and striving for goals seeking the relevant learning and opportunities beyond the college premises.
---
The million dollar question
How can you learn the necessary skills to survive in the highly competitive market?
---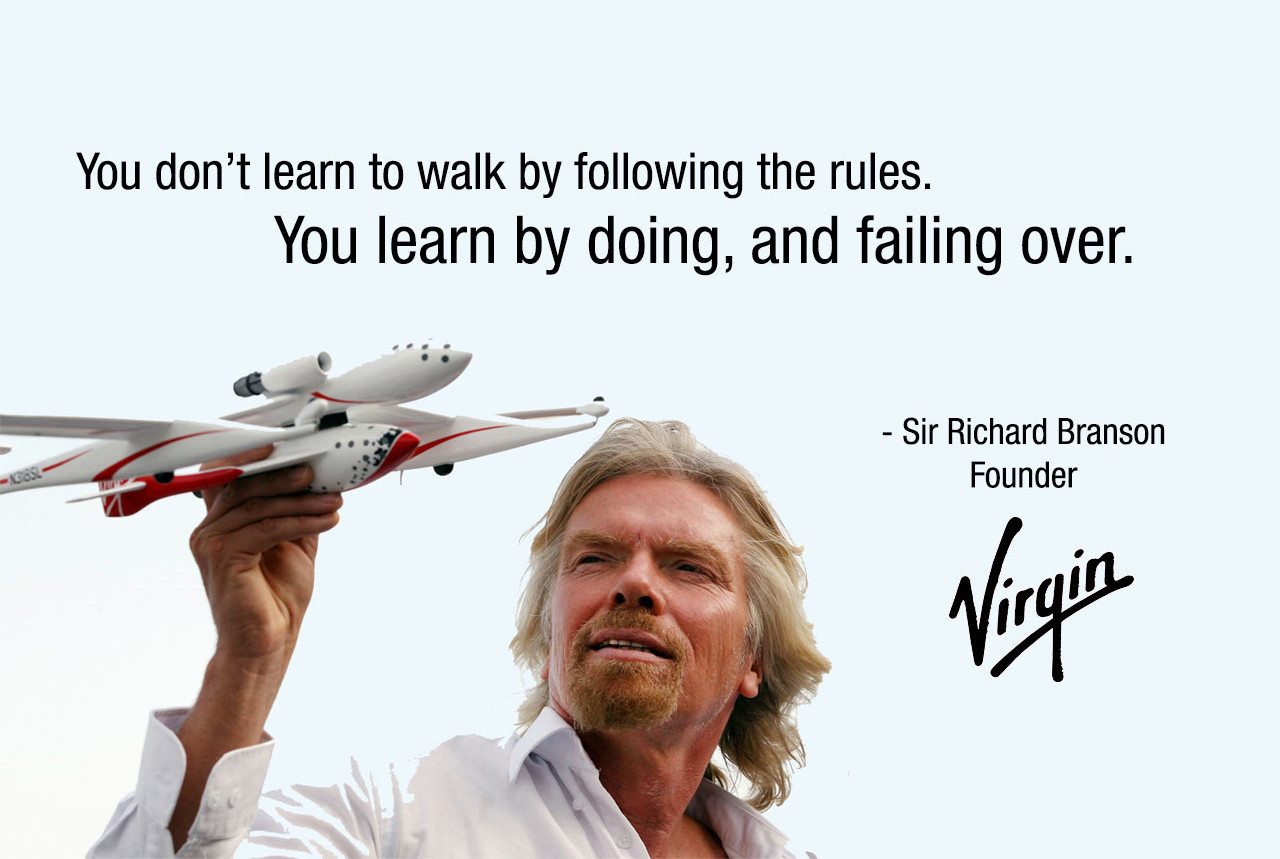 If you're one of those who want to move faster and break things, you should find a seat in the roller-coaster ride of start-up culture. A start-up can offer you incredible career experiences and teach you some invaluable life lessons.
I can give you five reasons from my personal experience why you should take the leap and enter the start-up world in your college years :
1. YOU'LL HAVE MORE RESPONSIBILITY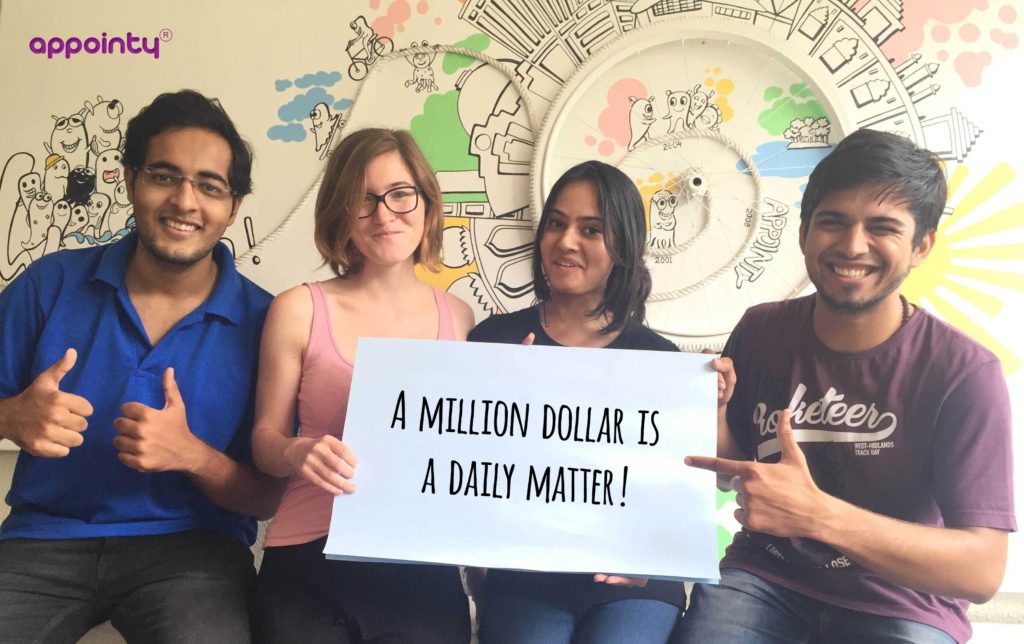 Aman (on the far left) is working on an exhaustive re-seller program of Appointy. Major software companies make more than 40% of their revenues with a successful re-seller program. Smriti (next to me) is working on a prospective enterprise client which is worth 50% of the company's annual revenue. I'm handling the responsibility of building a completely specialized experience for hundreds of thousand customers that visit the website every month.
And guess what? There are many more like them. We're just 20 year olds, still in college, handling such important work involving such huge revenues all by ourselves. The experience is empowering, exhilarating and enriching.
2. YOU'LL BE ABLE TO DO A LOT OF DIFFERENT THINGS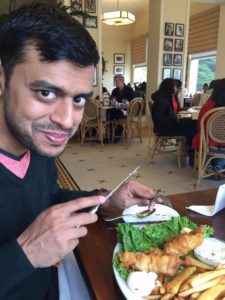 The first day of my work.
Sarang (The COO) took us through all the work that was on the plate for the interns. We got to call dibs on anything that interested us. I was facing a tough choice because everything interested me. So I picked up something that I could start the very moment. Along with Smriti, I organized and structured the review content of Appointy. The process involved a fair share of detective work (stalking people), then I worked on the content for web pages and designed the necessary elements. Meanwhile, I also wrote these weekly blogs.
In one week I explored the work of four careers, more than what most people discover in many years. I worked in diverse areas like graphic design, blogging, content marketing, content management, and next I'll be working for sales!
3. YOU'LL LEARN FROM TRUE INNOVATORS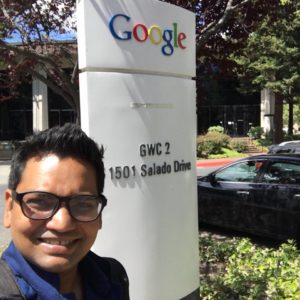 Nemesh (The CEO) built this company from scratch. With a zen-like focus and his incisive CEO gaze, he evaluates everyone and everything. He is quite fun-loving and pretty chilled out. He once played a song to lighten the situation while Sarang was dealing an intense call. I have learnt to be more focused and efficient from him, to reverse engineer deadlines, to have single objectives, to track and complete them, and more than anything else to always have fun.
Startling revelations are spontaneous and frequent, I remember while on an outing, we were arguing what do we really get out of an engineering degree? Nemesh settled it once and for all saying ,
"Engineering karne se sacche dost milte hain"
4. YOU'LL WORK IN AN AWESOME ATMOSPHERE
I wear jeans to office, or whatever suits me. Even Sarang shows up in his travel pyjamas when it suits him. There is no senseless dress code. Everyone is allowed to be what they are and just work whilst most comfortable. An unspoken, unwritten rule of office, makes it so that on the birthday of any employee or intern a cake ceremony is arranged. The work pauses, we cut the cake, have a little fun and a lot of photos. The office is cool, but the weekends are way more than cool. Usually weekends look something like:
1. visiting serene places far from the city
2. a bowling game, followed by eating at one of best places in the city
3. random pizza treats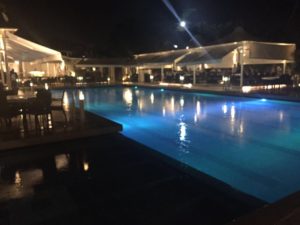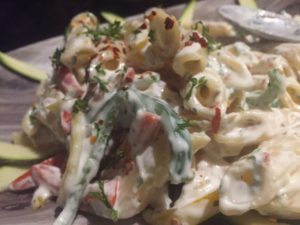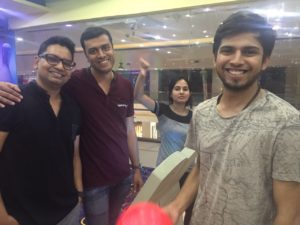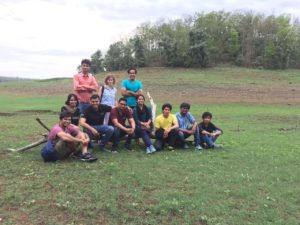 5. YOU'LL BE INSTILLED WITh HARD WORK, OWNERSHIP, AND SELF SUSTAINABILITY
While working you'll be expected to complete tasks with very little advice. You'll learn by experimenting with your original ideas and knowledge. It is a process to help one attain sustenance for the long run. Creativity, which finds itself out of place in college curriculum, finds itself brought to the brink of exhaustion in a start-up. It feels great to put the best of you to use. To create something and enjoy the fulfillment of its ownership at the end of the day. Your work will always be recognized, so will be your failures. You'll have to work hard and your work will pay. Money, although, will be the least of all your rewards.
---
You wanna hot body?
You wanna Bugatti?
You wanna Maserati?
A very important piece of  professional advice from Britney spears: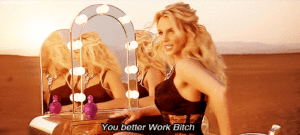 ---