So, these are one of those rare moments in life when you can take pride for taking some "good life decisions". (My 'implicit' reference was to the day I decided to go in for Appointy) It's a bit too early to be entitled to give evaluations and conclusions but for all I can say is, this doesn't even need any. It's more like a process that inflicts progress and enhancement.
So here are some things to repose the snoopers out there 😛
The "office"-
Have you heard people saying their workplace is their second home? Well Appointy actually is! It's an office in a VILLA. The interiors would leave you awestruck (don't mistake yourself for being in some club or a cafe). Oh yes, they also have bean bags, TT table and PS-4 in case you don't feel homely enough.
The onboarding session-
Well, it was quite a leap from engineering to marketing! By the end of the session, I guess we were both enlightened and overwhelmed (No offence, Sarang sir :P).
And yes, we did get our homework!
The first day-
As much as I'd hate butchering the stereotypical conjectures here, I'll have to say it was quite fun. Despite having a fair share of knowledge about marketing, I'm sure almost each one of us had the same question pinging in our heads- "what are we actually supposed to do?" The day started off with Nemesh sir (CEO, Appointy) briefing us, soon we were allotted different projects to work on by Sarang sir. I'd also acknowledge the efforts made by the 'senior' interns to have us acquainted with the do's and must do's here.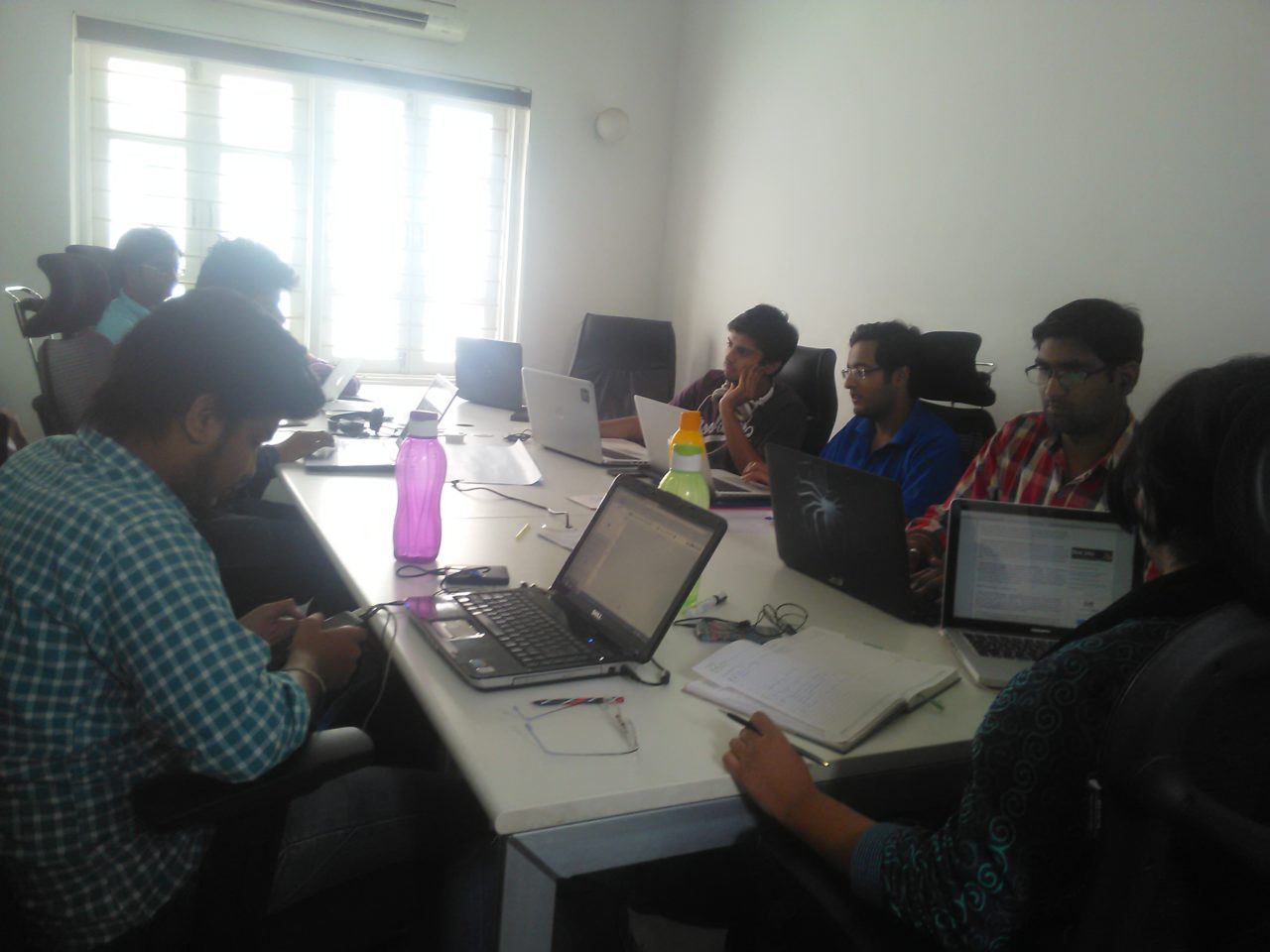 And the week then after-
Today it was my 10th day working here, and I hardly feel it's been only that long. I like it so much here that I'm one of the last ones to leave! The best thing I like about the job is that we actually get to implement what we learn which not only gives you a sense of anonymity but also an insight of responsibility. There couldn't have been a better place for us to be initiated professionally. The tasks, challenges, deadlines keep up the fervour amongst us.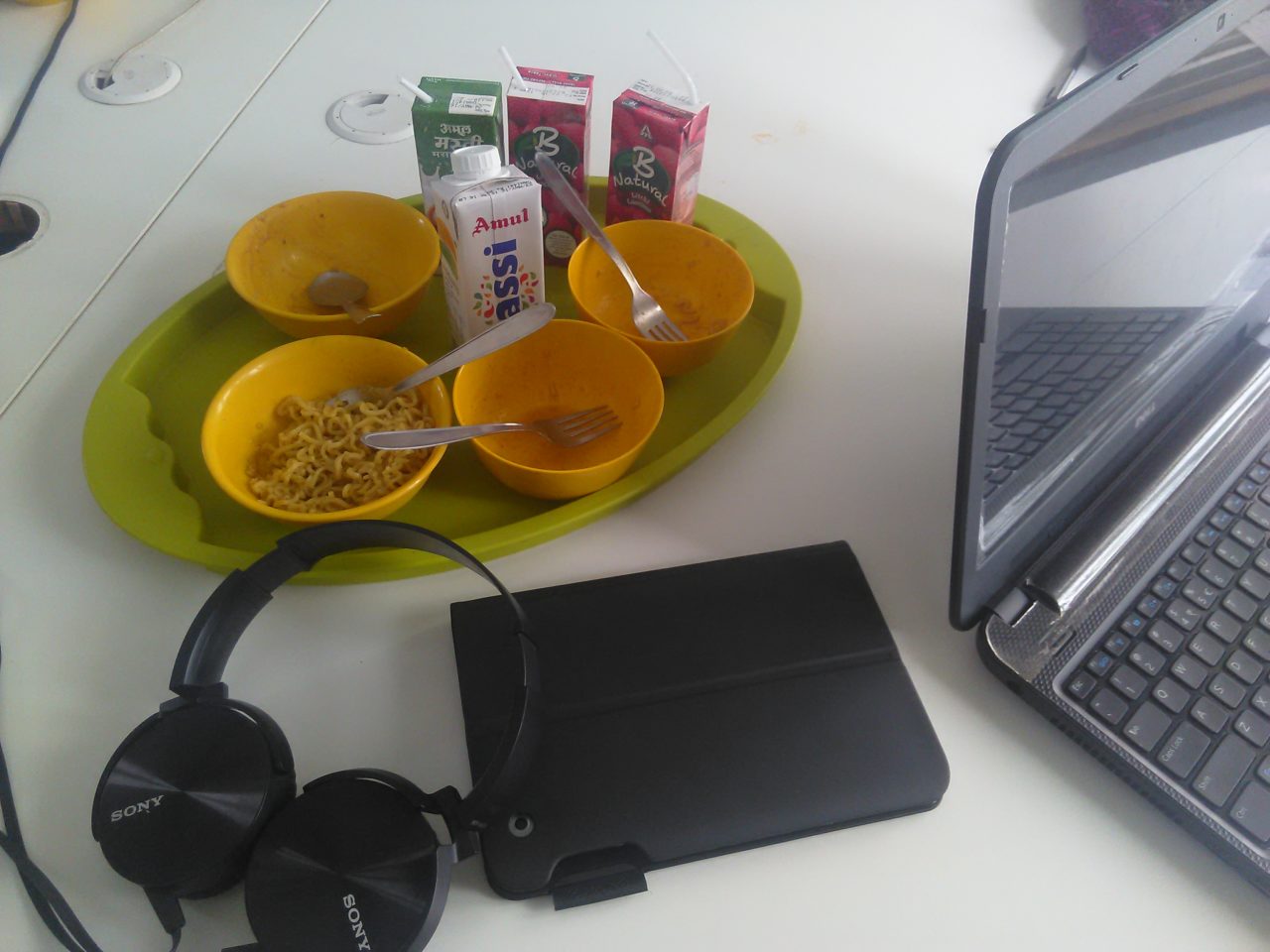 They say we MANITians aren't used to sitting in a place for that long. Well with such internet speed and continual supply of oats and Maggi, we can always try!
Here at Appointy, there are times when you don't know what might happen like the Friday's pizza treat by Sarang sir. And then there are times when you definitely know what's gonna happen like him periodically pulling your leg (followed by the defensive- "bura to nahi lagta na, I do it to everyone")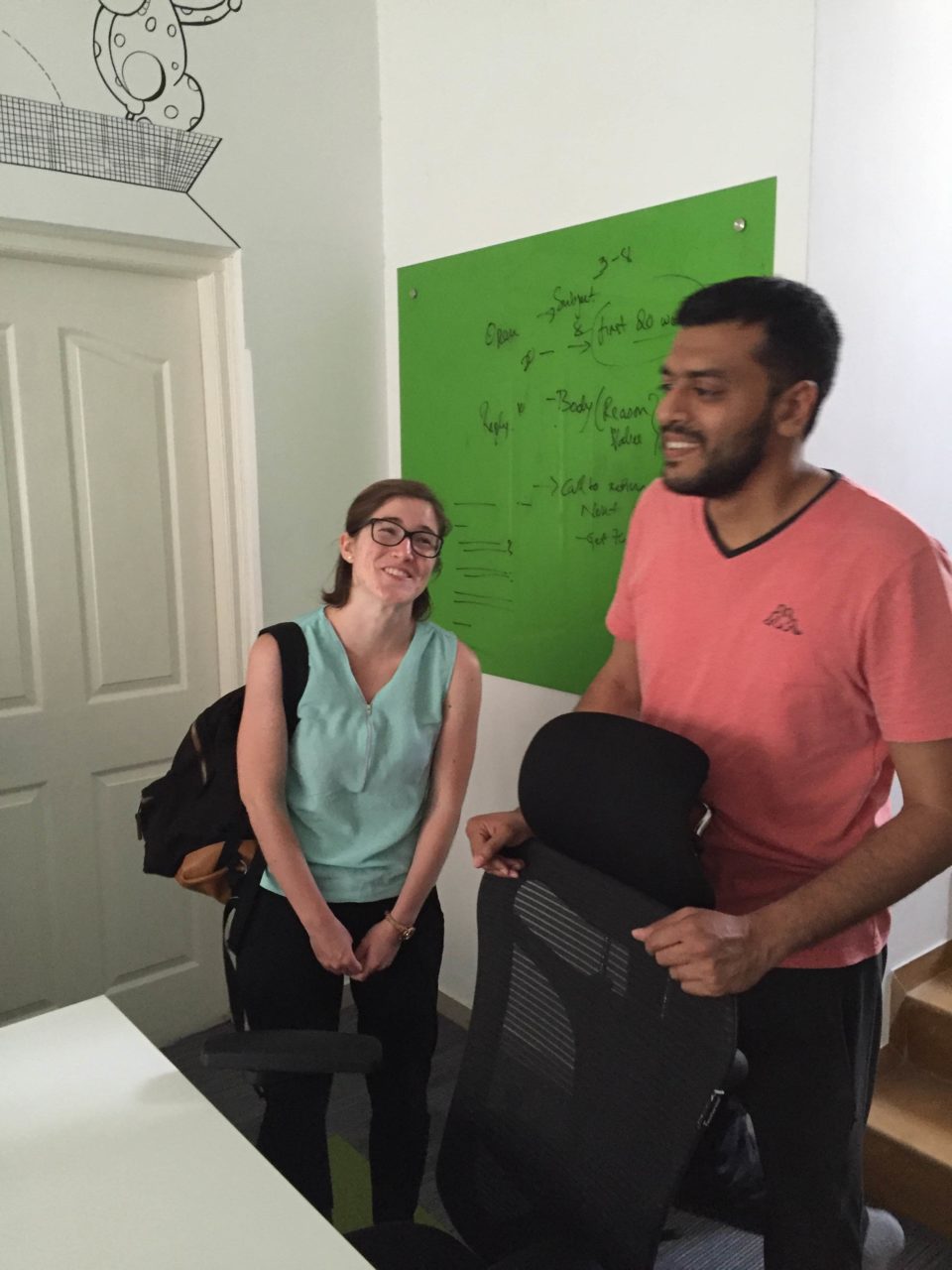 This week was special also because we were joined by our first foreign intern, Zsofia. Such are the times when your boss takes over the mission-"make India proud".
Not a day passed by when we didn't get to learn something new and the fact that there's so much more to come keeps you motivated.
So far so GREAT!
-Smriti Tomar